February is here and for many that means roses and chocolates and romantic dinners. I personally prefer a Galentine's Day celebration- you know instead of roses, bring out the rosé and indulge in those chocolates with your gal pals… Bring on the chatter, celebrate friendship and just have a lovely time because- why not?
And what better time in history for women to come together and celebrate sisterhood?
Let's get this party started, shall we? With the help of paper artist, Lee (LVR Shop) and baker, Malerie (BakerBabes) we put together cozy-chic Galentine's party. And all on a budget.
Styling a Galentine's Day Party
First, Lee and I took small valentines decor and placed them inside the empty frames I already had hanging. Next, we decided to drape fabric for a romantic look. We had some help with that part since we are a little short for the job. To be able to hang the fabric in the middle, we placed a hook onto the wall (the removable kind). We added flowers for a feminine touch. To add a cozy feel, we added baskets, pretty pillows, and a throw.
More Reading: Creating a Beauty and the Beast Tablescape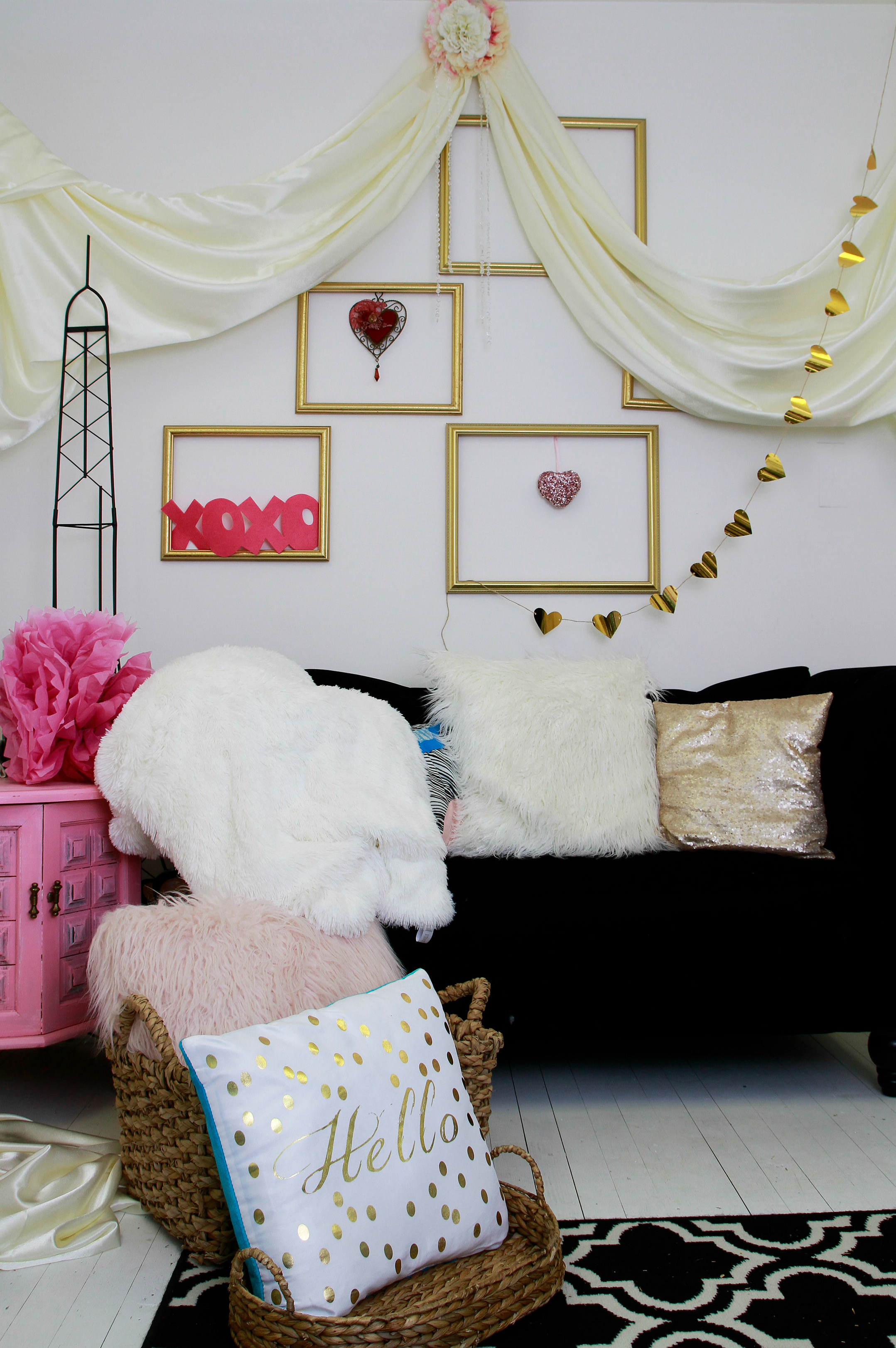 Don't forget the desserts!
What party is complete without sweets and booze? This is just to give you an idea of what you can do, of course. You can have appetizers, a candy buffet; etc. For our dessert table, we went with Malerie's delicious tres leches cupcakes- which are seriously- muy rico! She garnished the cupcakes with strawberries shaped as hearts and gold heart sprinkles. They went perfectly with the decor.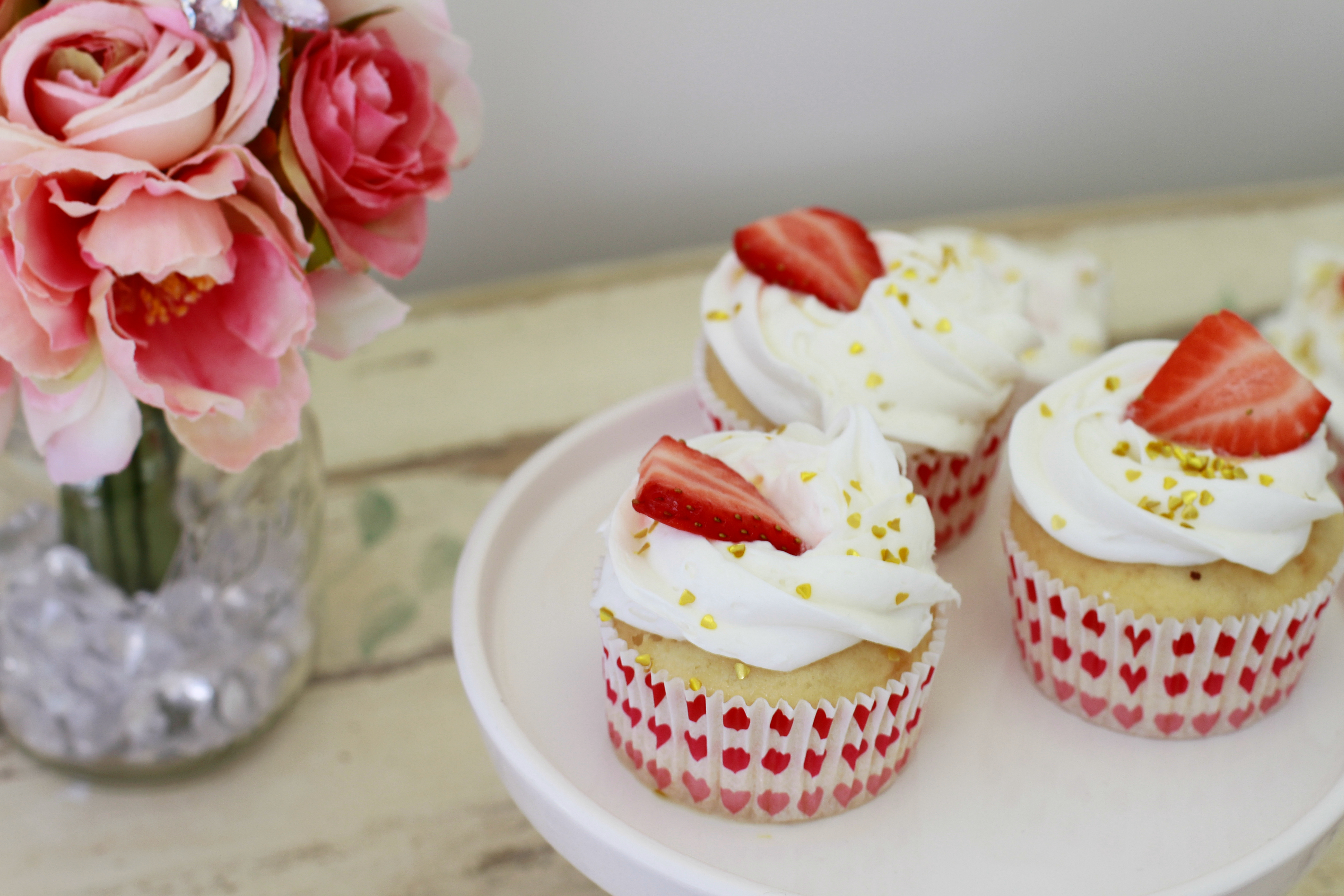 Style on a budget
Other things you can add are flowers- we went with fake flowers since I have a lot at the studio for decor but fresh also works beautifully. The mini cake stand and arrow are both from Target and were both only $3 each. See how affordable a little Galentine's day party can be?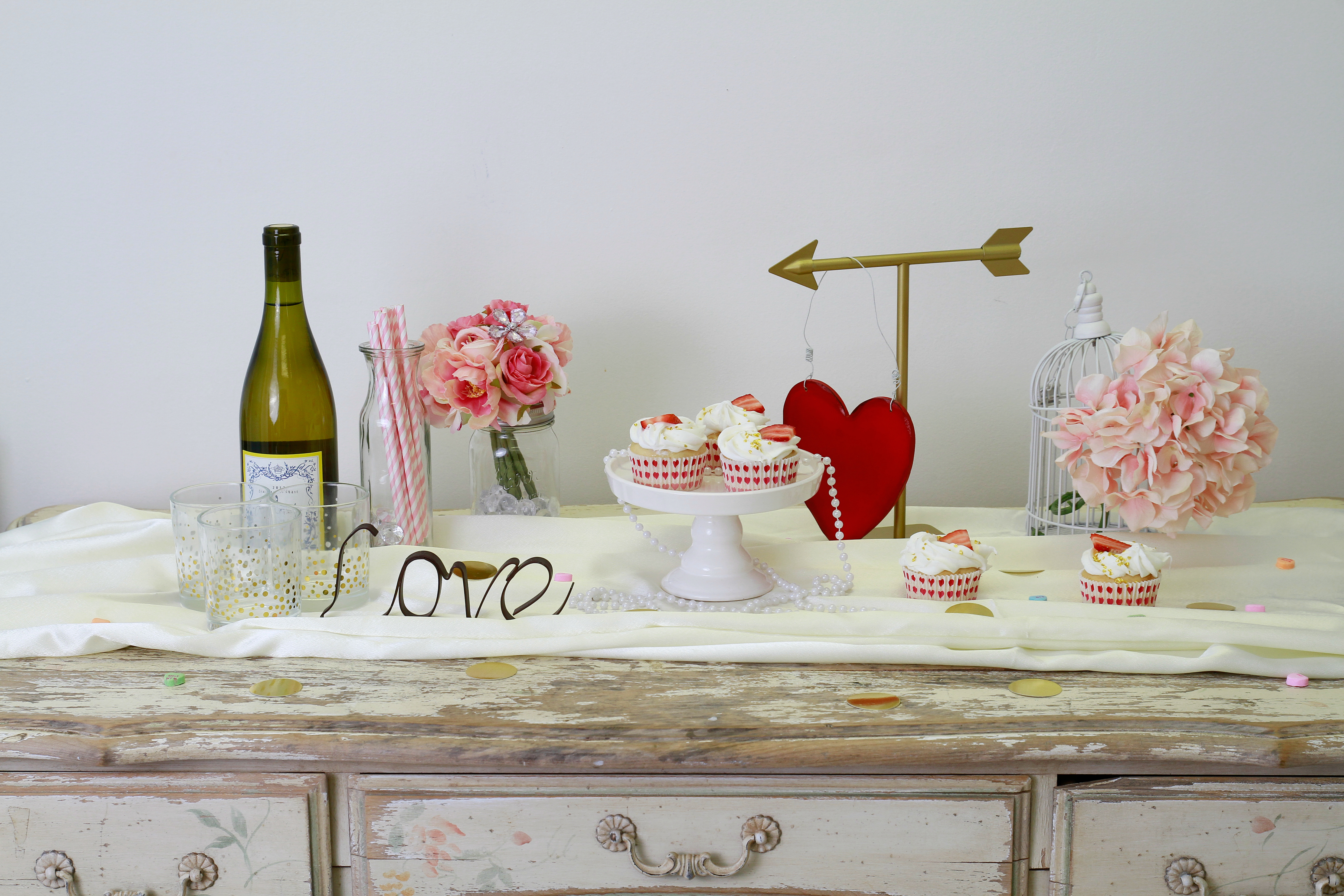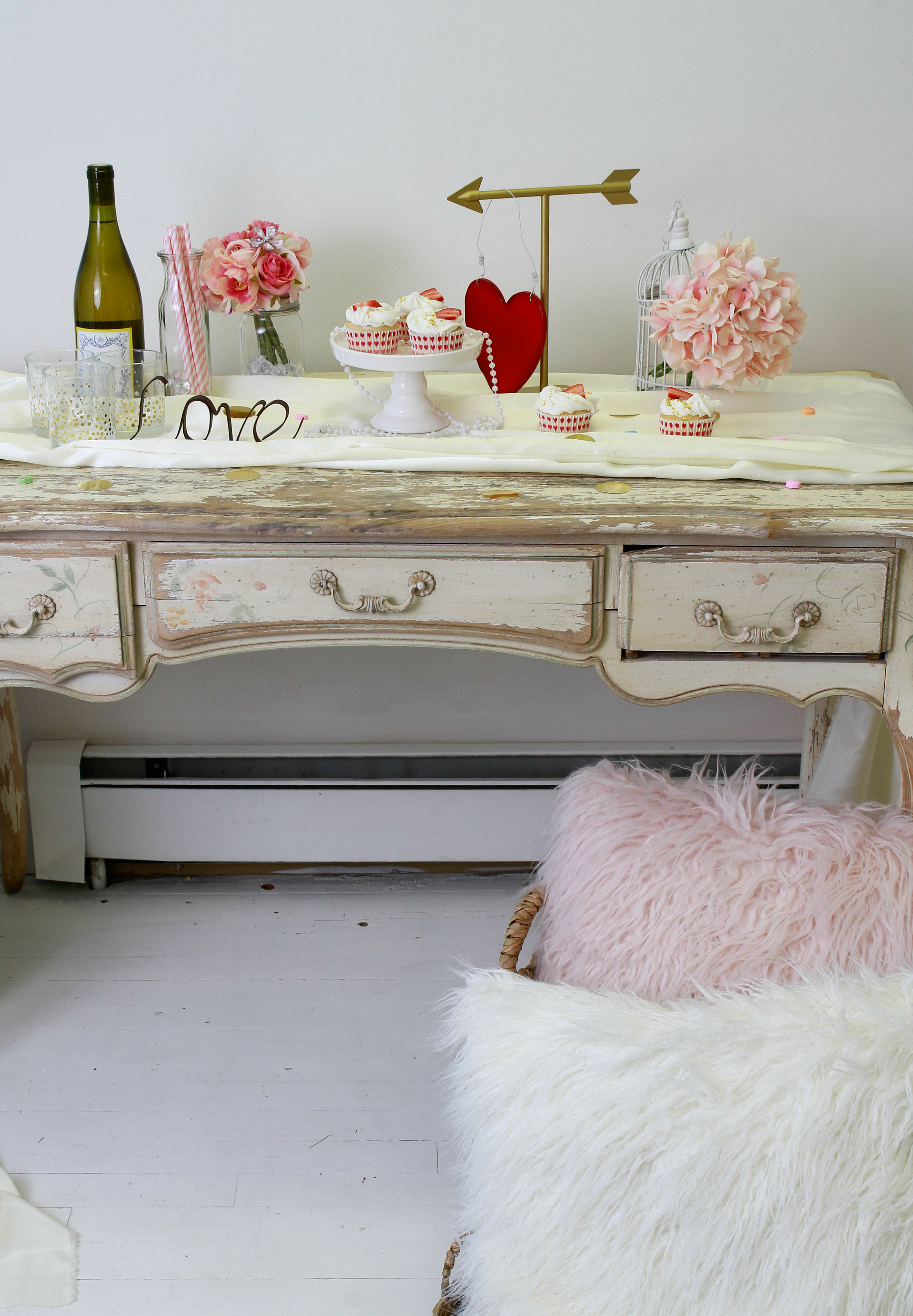 To add to the fun, Lee made photo booth props. The best thing about a party with your gal pals is the pictures. Can you say- Instagram envy?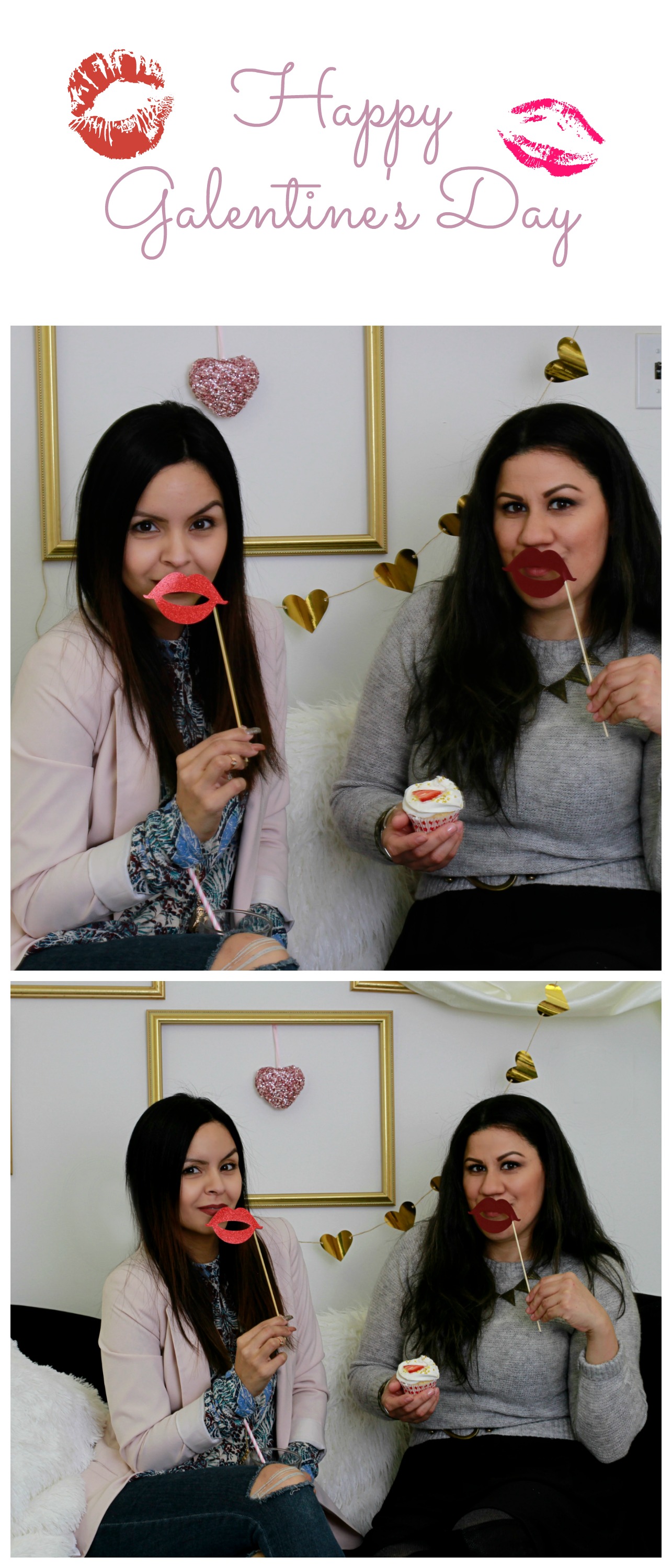 Do you celebrate Galentine's day with your girlfriends?