*This is a sponsored post, all opinions are my own. 
Give a girl the right accessories and she can create multiple looks! Two looks, that is! I love mixing, matching and layering pieces when it comes to fashion. And I have always known that the right accessories can make the outfit. So, in this post, I'm showing you how I styled two completely different looks using the same blazer and bag from Sears.
Read On: Sears Grand Re-opening + Fashion Finds & Giveaways
---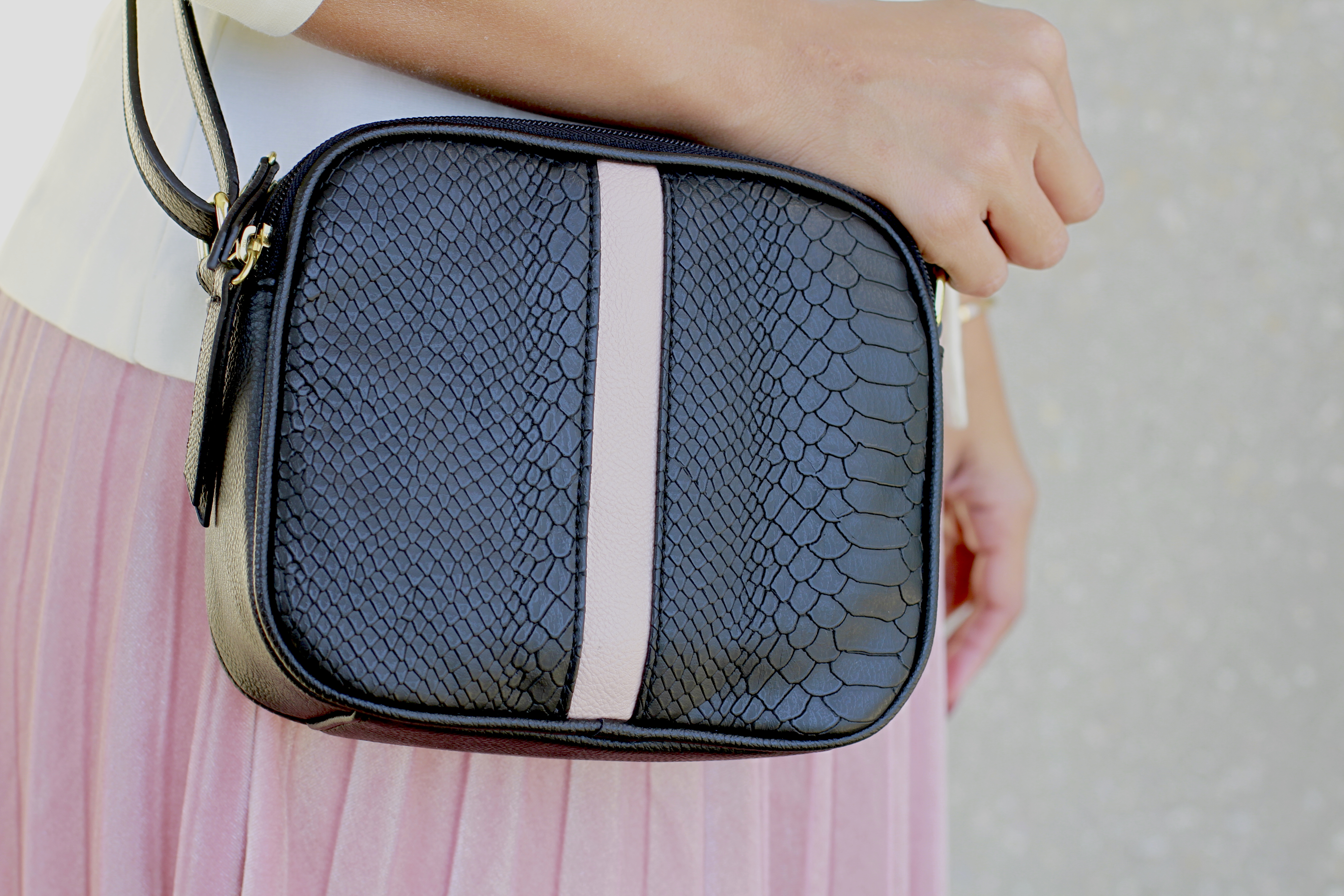 This "camera bag" style bag is perfect for any look. It's small in size but big enough to carry essentials. It has a faux python texture with a blush stripe down the middle.
For this first look, I paired an ivory blazer with a black top and blush color velvet pleated skirt. I played on the colors of the bag and added the white for some contrast. Super simple and easy look.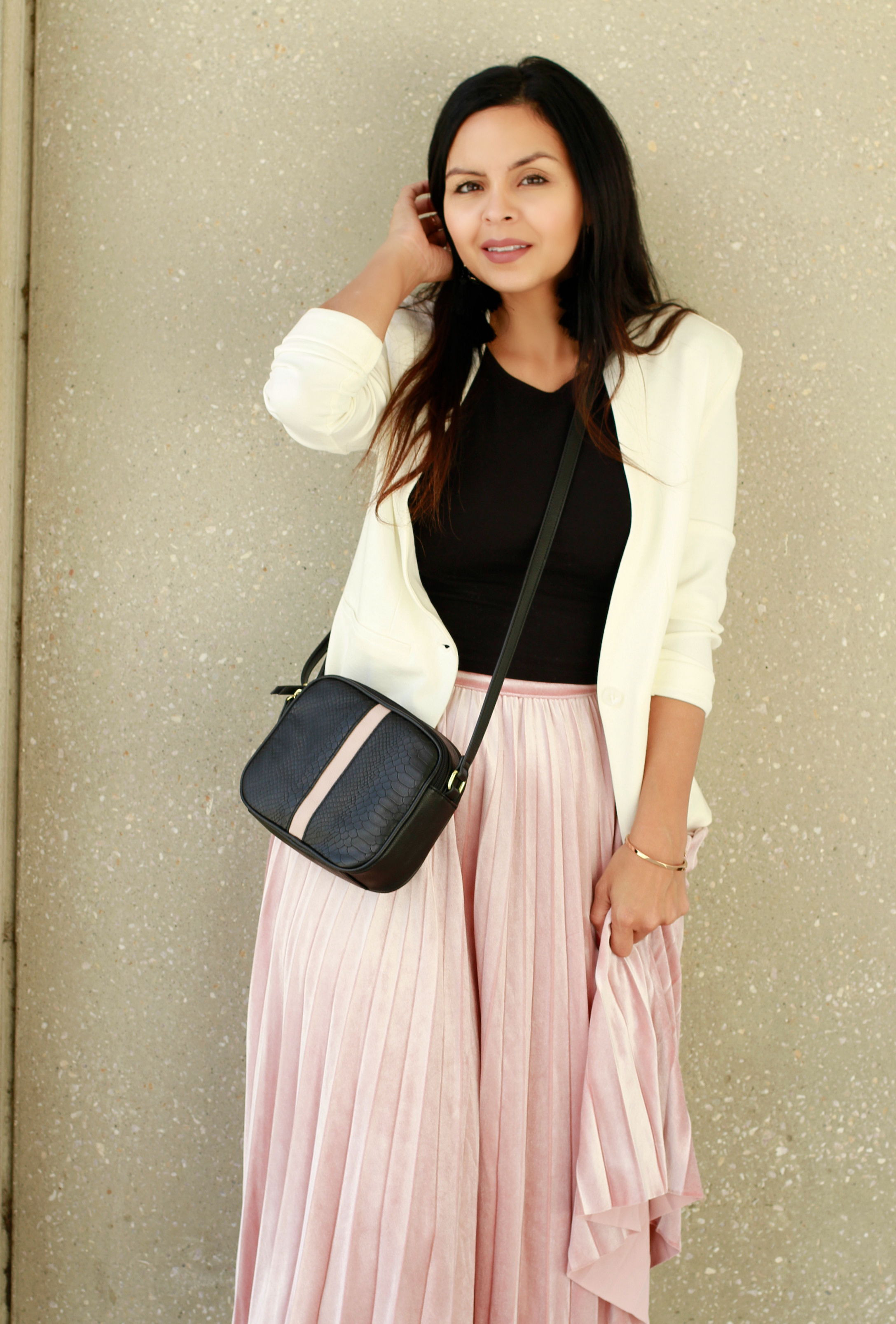 I also opted for a black sock style bootie to give this look some edge. To dress it up more, you can go with a strappy heel.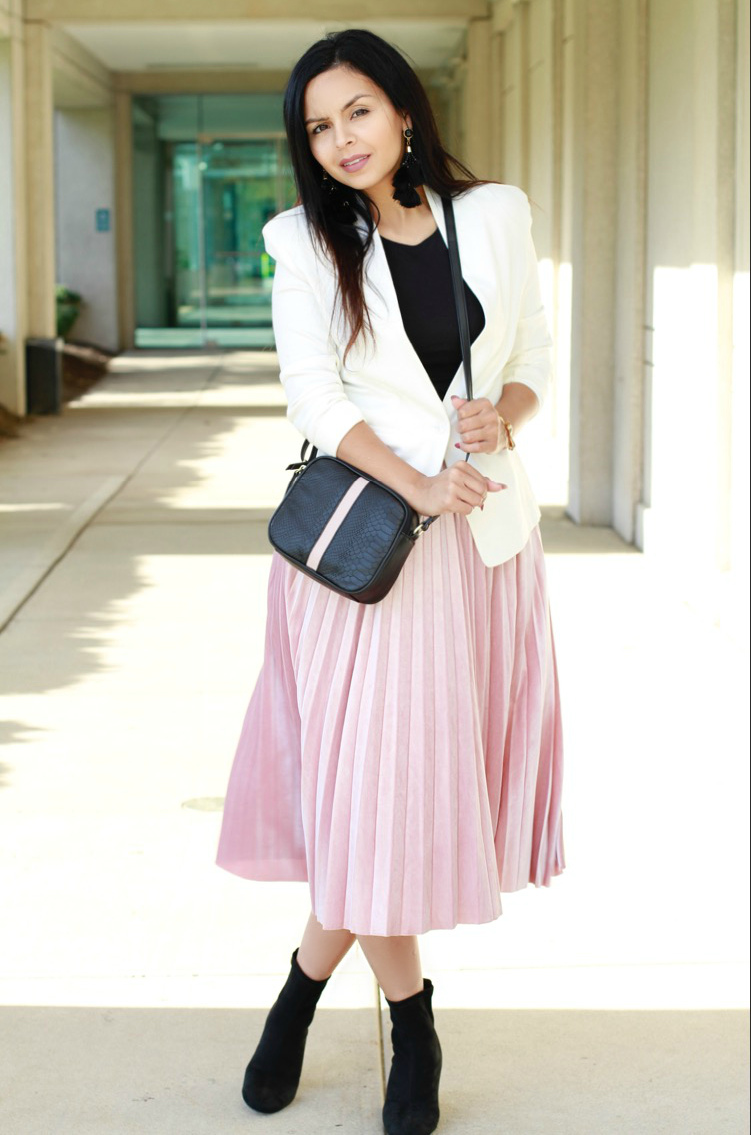 ---
Look #2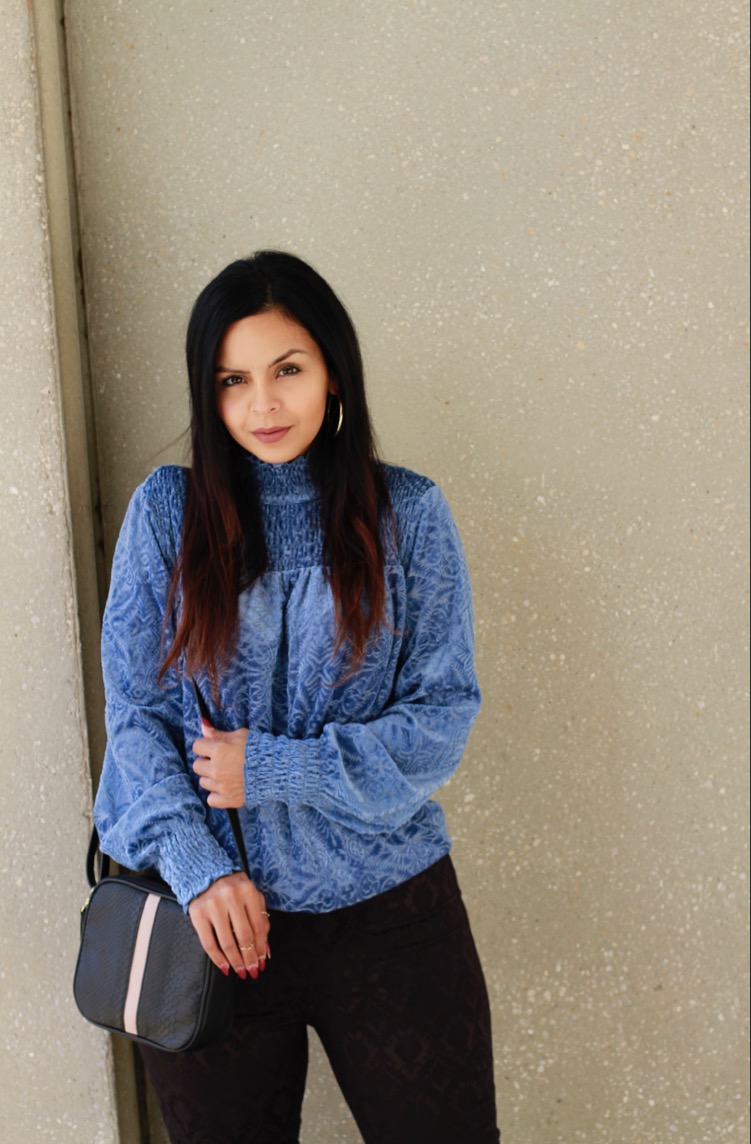 For the second look, I layered the blazer over this gorgeous blue velvet top and added jacquard pants. I love mixing textures.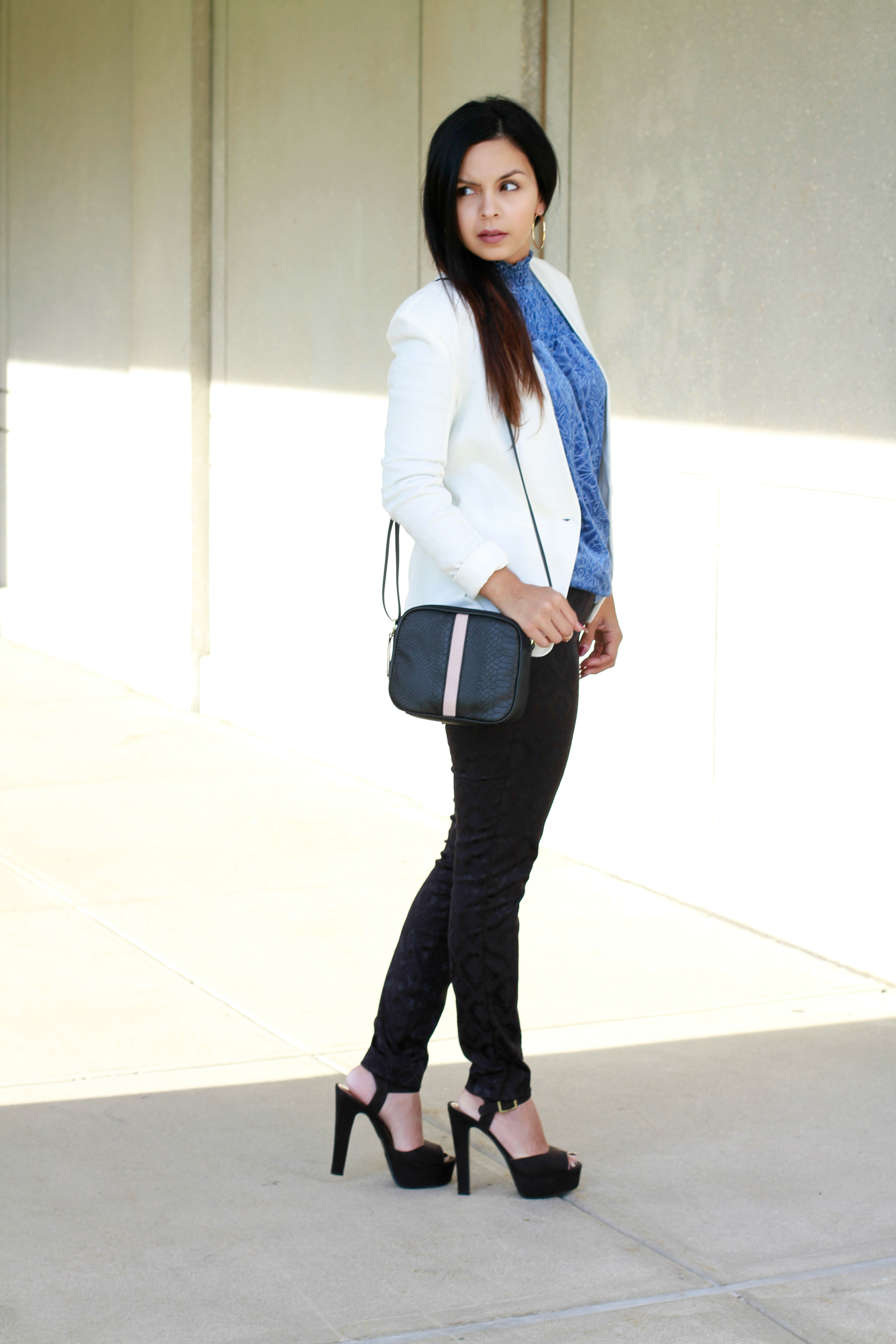 See how simple it is to mix and match up pieces? This will not only save you time but also some money when it comes to your wardrobe. Happy styling!