Who says you have to be girly to look chic? Guys have it so easy. Throw on pants and a shirt and you're done. Comfy shoes, no blisters from heels. Even their accessories are a breeze. Not that I'd ever want to trade places, my love for fashion is too huge. But some days, it's cool to be a little laid back and be a little less girl.
For this look, I will show you how to create a menswear inspired look. I took some menswear-inspired pieces to create an effortless style. I used basic pieces that make pairing super simple. The blazer I wore, for instance. It has a very clean simple design. No feminine shape, more on the menswear side. I paired it with a loose-fitted white button-down blouse. Both blazer and blouse are from H&M. I paired some black acid-washed skinny jeans to set off the plain black and white look. And I added some accessories in vintage gold.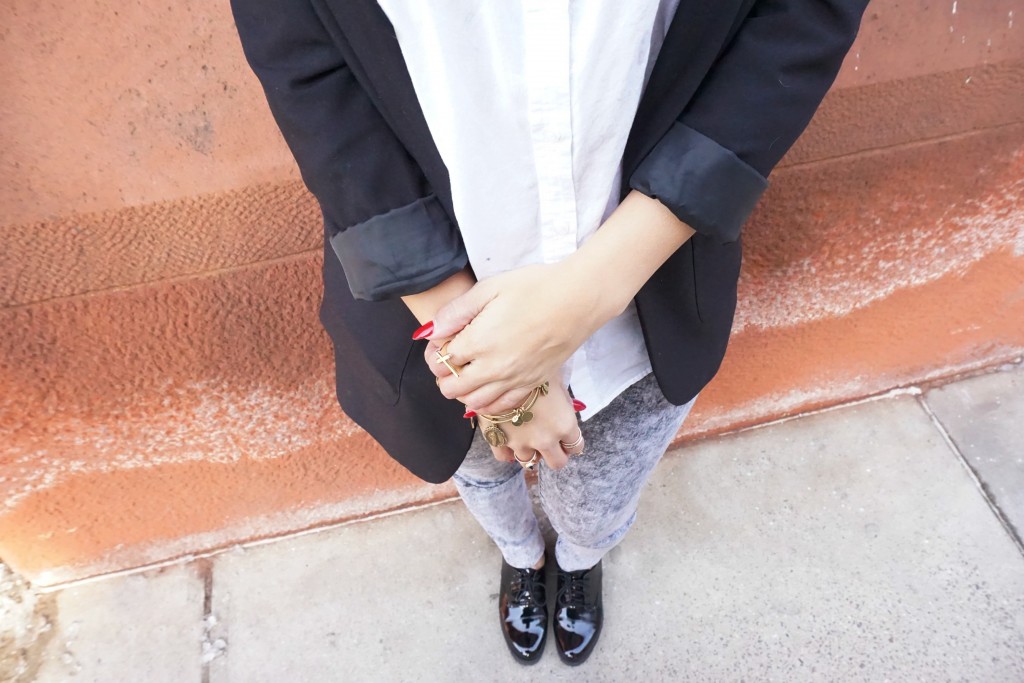 For shoes, I went with these patent Oxford shoes. The sole is chunky so if you're petite like me, this is a good thing.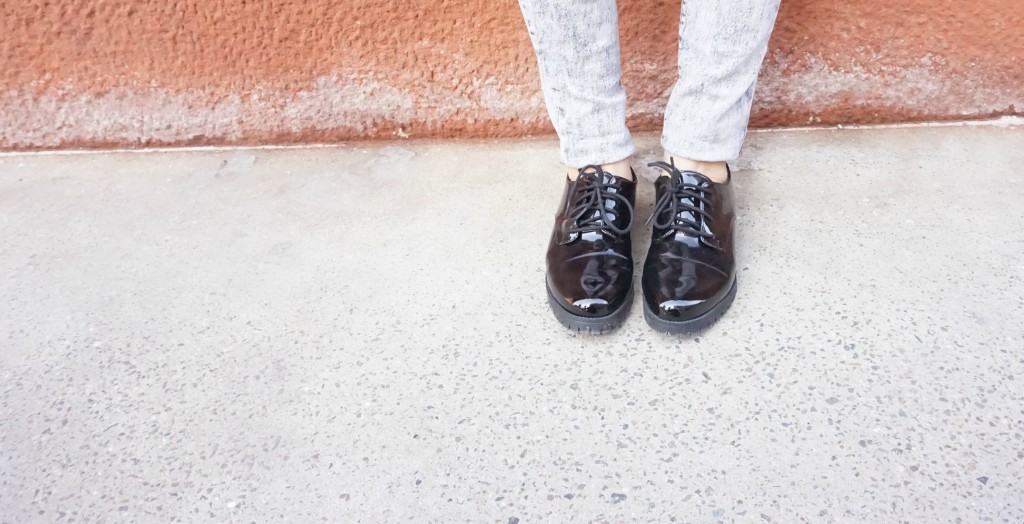 I love hats. They work with most outfits (and help with bad hair days). This one is from Forever21. I scored it for under $20 a couple of months ago.
The necklace is from Accessorize and the bangles are from Alex & Ani.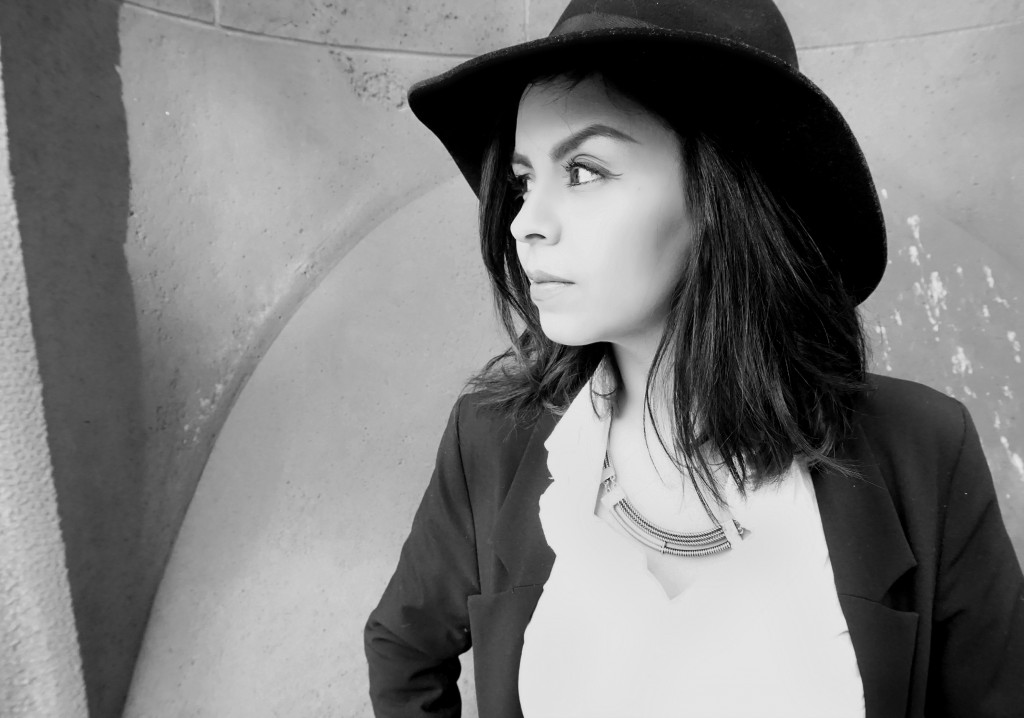 "I am awfully greedy; I want everything from life. I want to be a woman and to be a man, to have many friends and to have loneliness, to work much and write good books, to travel and enjoy myself, to be selfish and to be unselfish… You see, it is difficult to get all that I want. And then when I do not succeed I get mad with anger."
― Simone de Beauvoir