When Elvis made an entire song about his blue suede shoes, I didn't understand the power they possessed. I have to say I really do LOVE my blue suede pumps by Ralph Lauren. The electric blue color pops against any outfit and they always grab attention. They are not to be messed with 😉
I have been battling a terrible sinus infection for the past two weeks, so Easter Sunday was not so easy for me to get up and dress all bright and floral- instead, I wanted to be warm, comfortable and well, presentable at mass. I opted for some comfy black leggings with faux leather accents, a dalmatian print blouse and a loose fitted trench jacket which I switch out the belt from a dress I had to add some gold.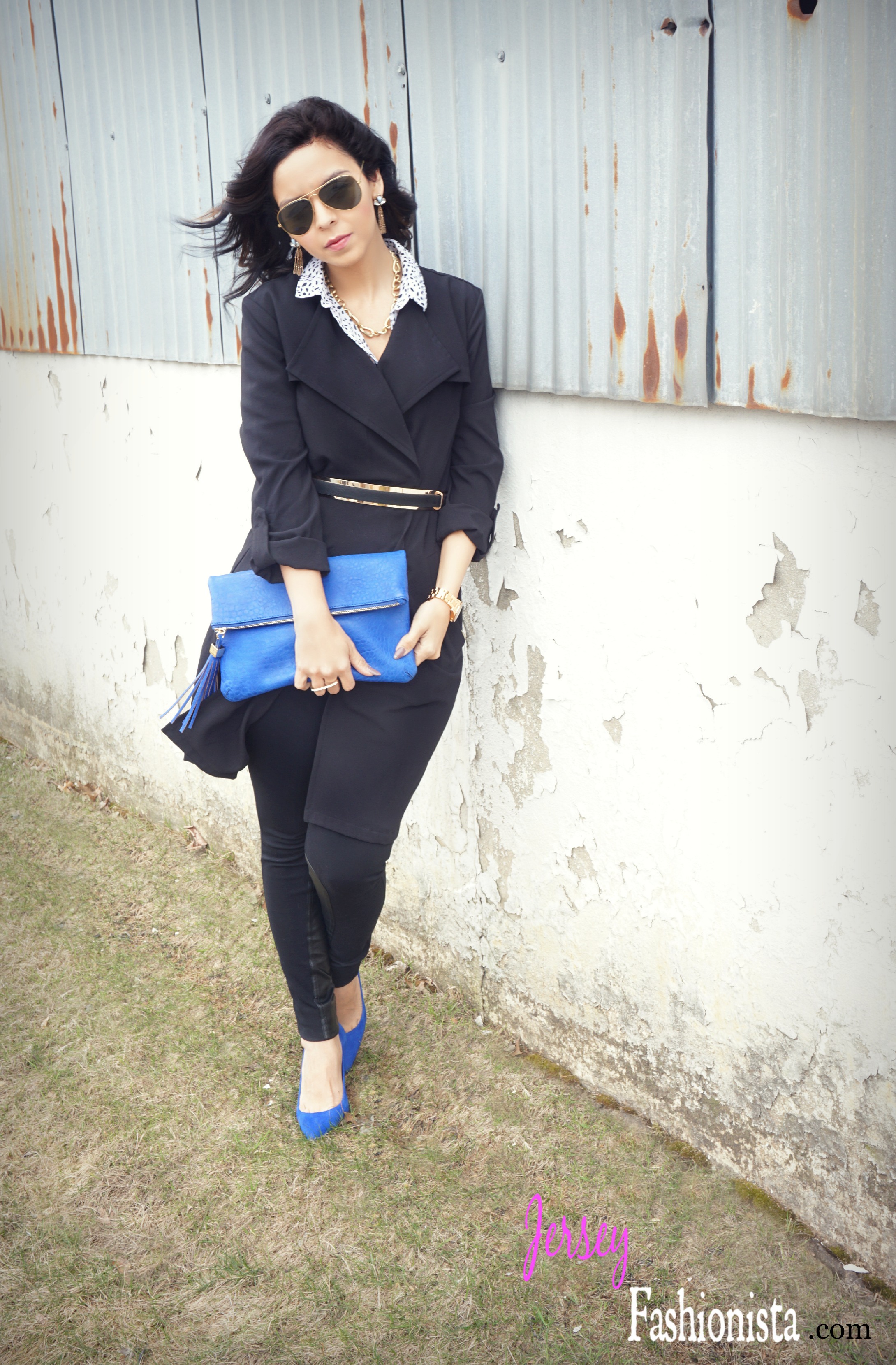 Trench Jacket: H&M 
Pants: TJMaxx
Watch: Michael Kors
Necklace: Jewelmint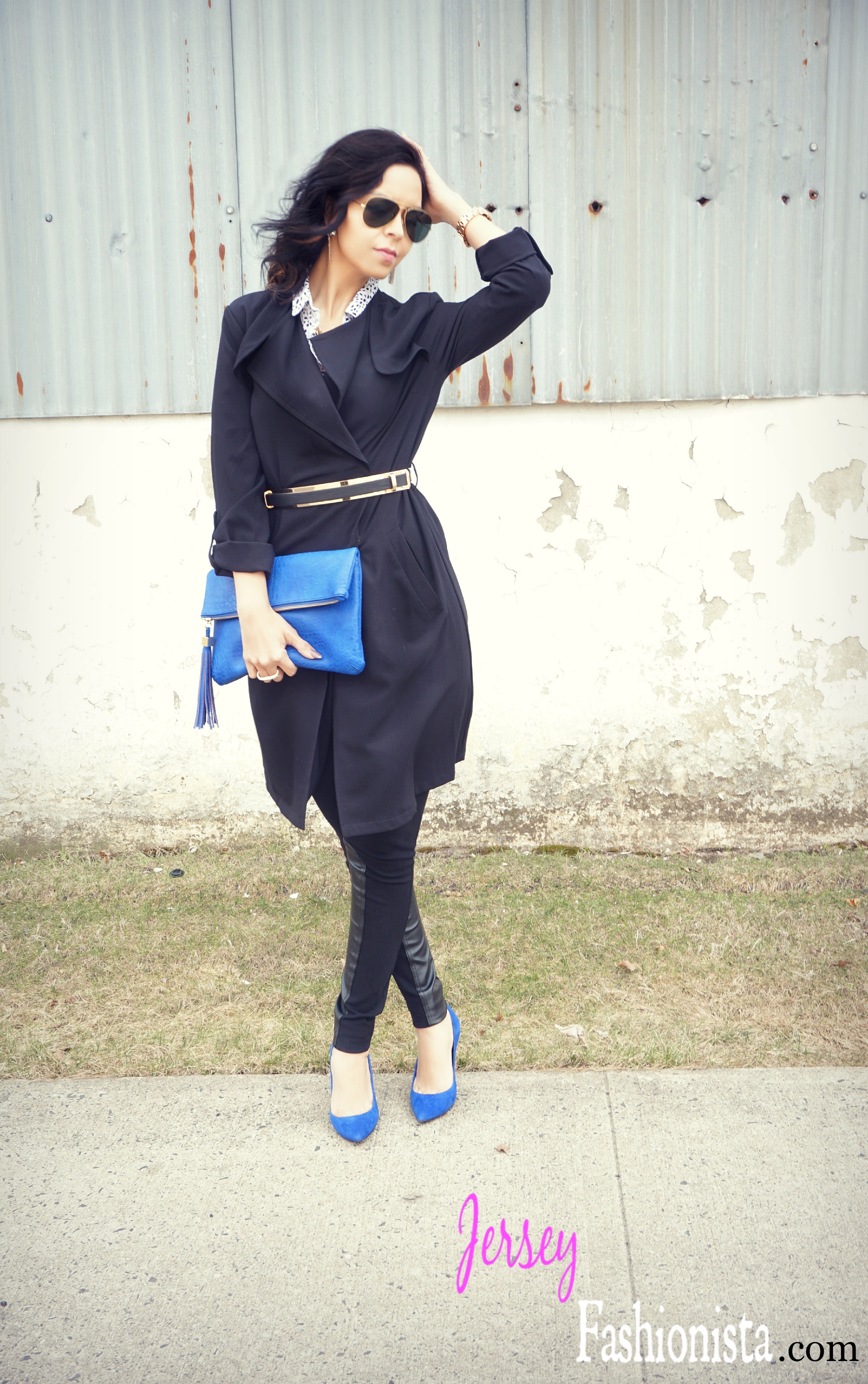 I accessorized with a chain link statement necklace (a favorite from jewel mint), lovely tassel earrings (Rocksbox), and a Michael Kors watch. I added an electric blue clutch bag and pumps to give the look a pop of color. Super simple but still chic.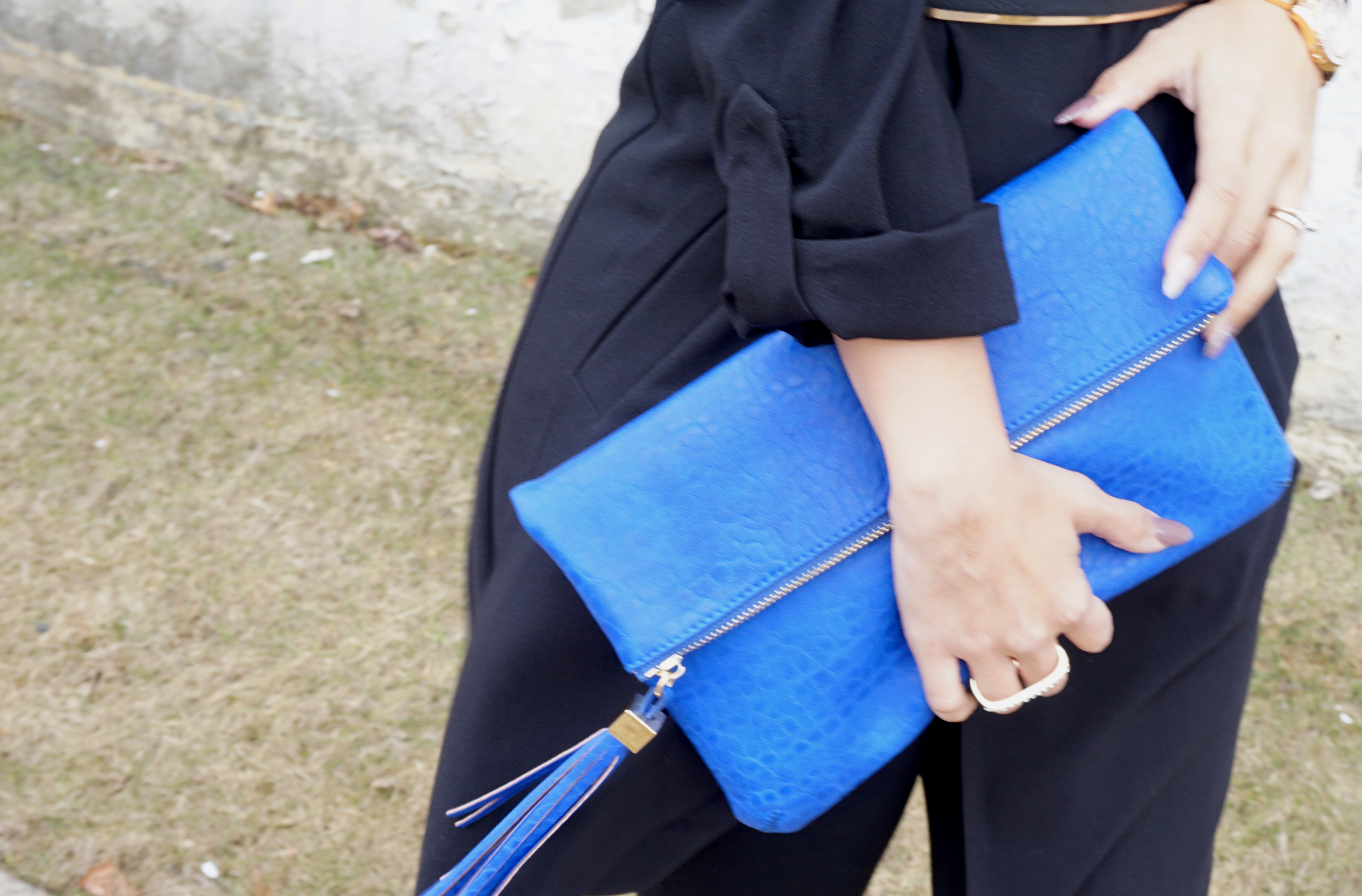 Clutch Bag: South Moon Under 
Shoes: Ralph Lauren
Hope you enjoyed your Easter or Passover or whatever you celebrated (or if not, hope you had a happy sunday). I wasn't feeling too well, but I am thankful to have spent the day with my beautiful little girl and my family. In the end, that's what it's all about, right?  Until the next post xoxo