Happy Monday! I hope you're off to a stylish new week 🙂 In today's post, a balloon sleeve sweater + leather skirt are our main pieces being featured. This look is chic and edgy and personally a favorite. It's basically an all-black look with a pop of color.
I've always loved the color mustard.
It just screams vintage to me. When I saw this balloon sleeve crop sweater, I just knew it would pair perfectly with my faux leather pencil skirt. The balloon sleeve is a big trend right now. It's very comfy and flattering on almost any figure. This top is easy to throw on with a skirt or high-waisted pants. It's very chic and just looks put together- not to mention, it's so warm!
I paired some trendy accessories like a baker boy hat and suede-heeled mules.
To complete the look, I added a black vegan leather backpack purse. The backpack purse is a nice size that can be used for work, a camera, travel, or even a chic diaper bag. The straps also come off if you want to use it as a regular handbag.
If you're curious about my radiant glow, I achieved it using the Peach Palette from Too Faced Cosmetics. It's one of my preferred palettes as it includes bronzer, blush, and highlighter. Additionally, my lip color is Trendsetter from Huda Beauty, another recent favorite.
This is a super easy effortless look and you'll be dressed in no time. It's a versatile look for work or meeting with friends for good eats. Anything really goes!
Ballon Sleeve Sweater + Leather Skirt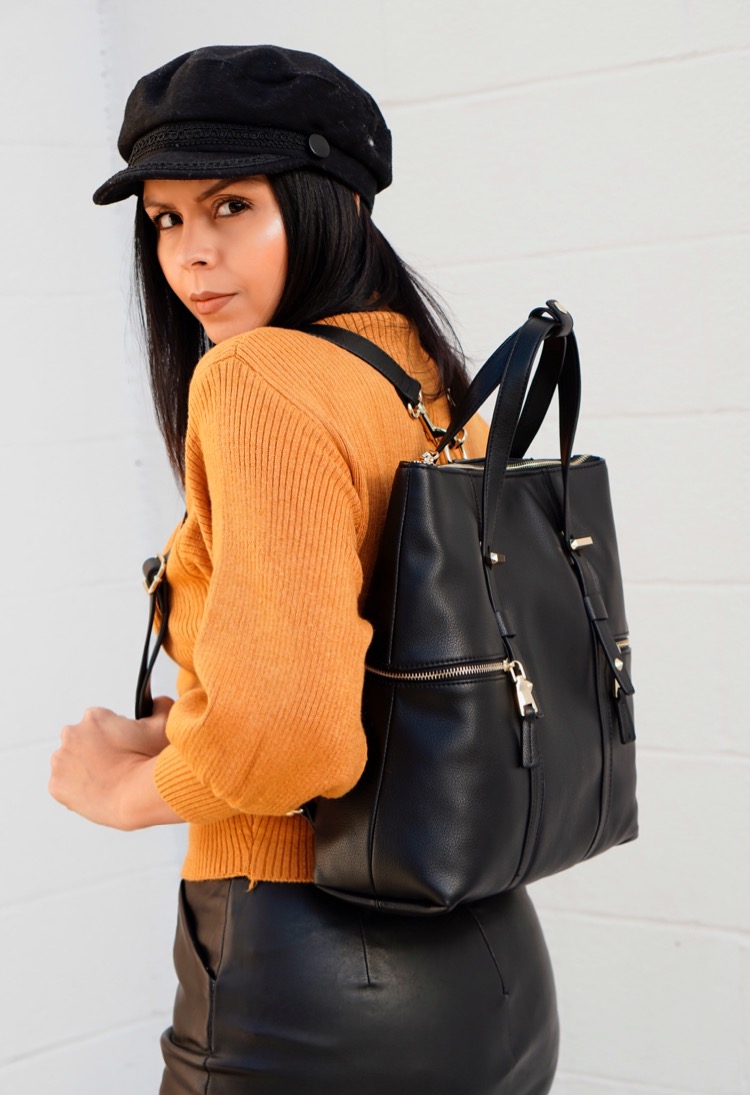 About this look…
Hat: Primark
Rings: Forever21
Sweater: Zaful
Skirt: WhoWhatWear for Target
Shoes: Forever21
Bag: International INC for Macy's
Shop the look here.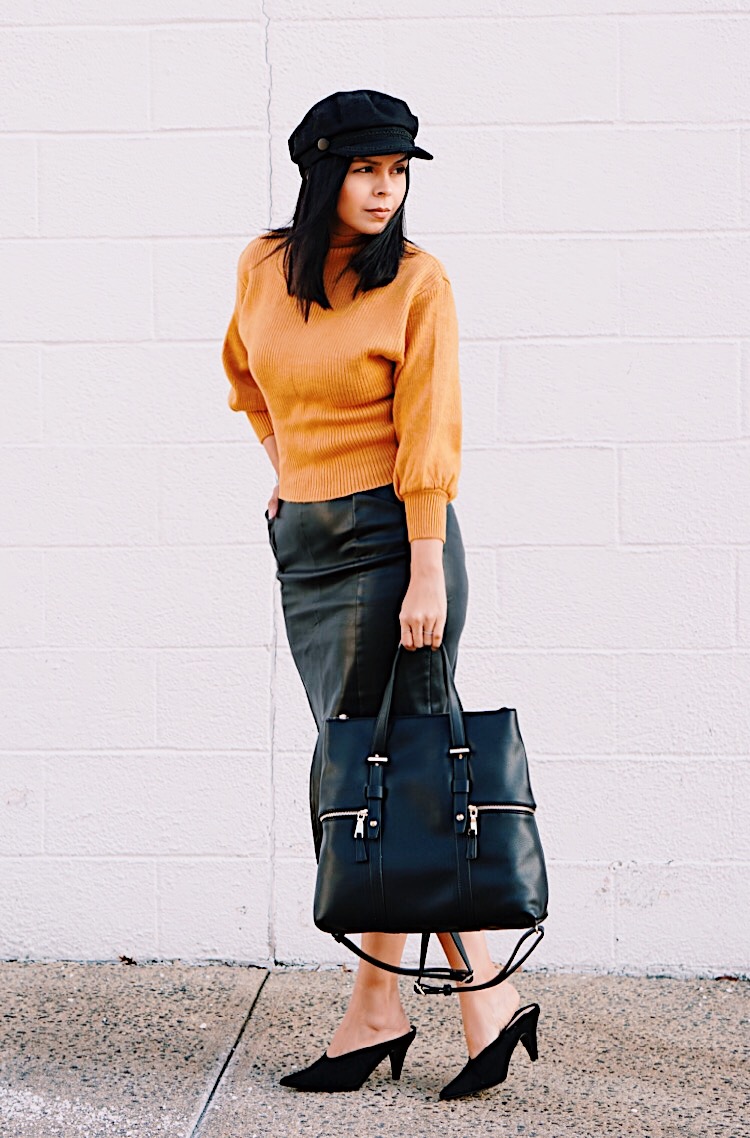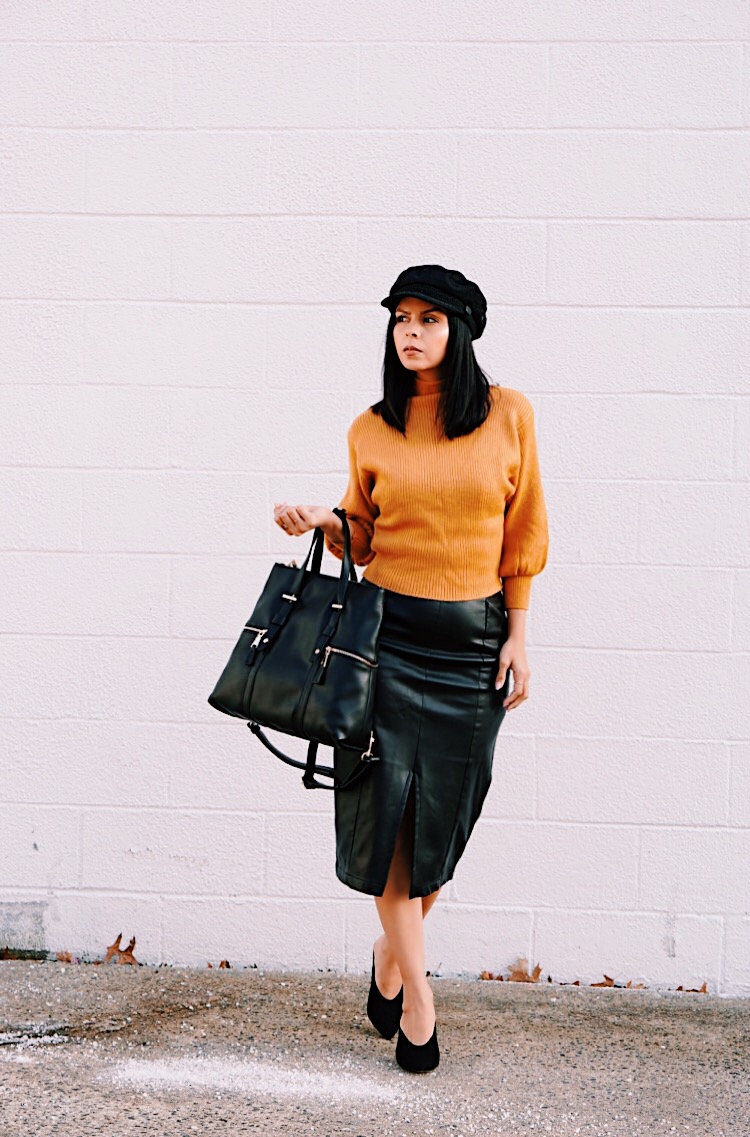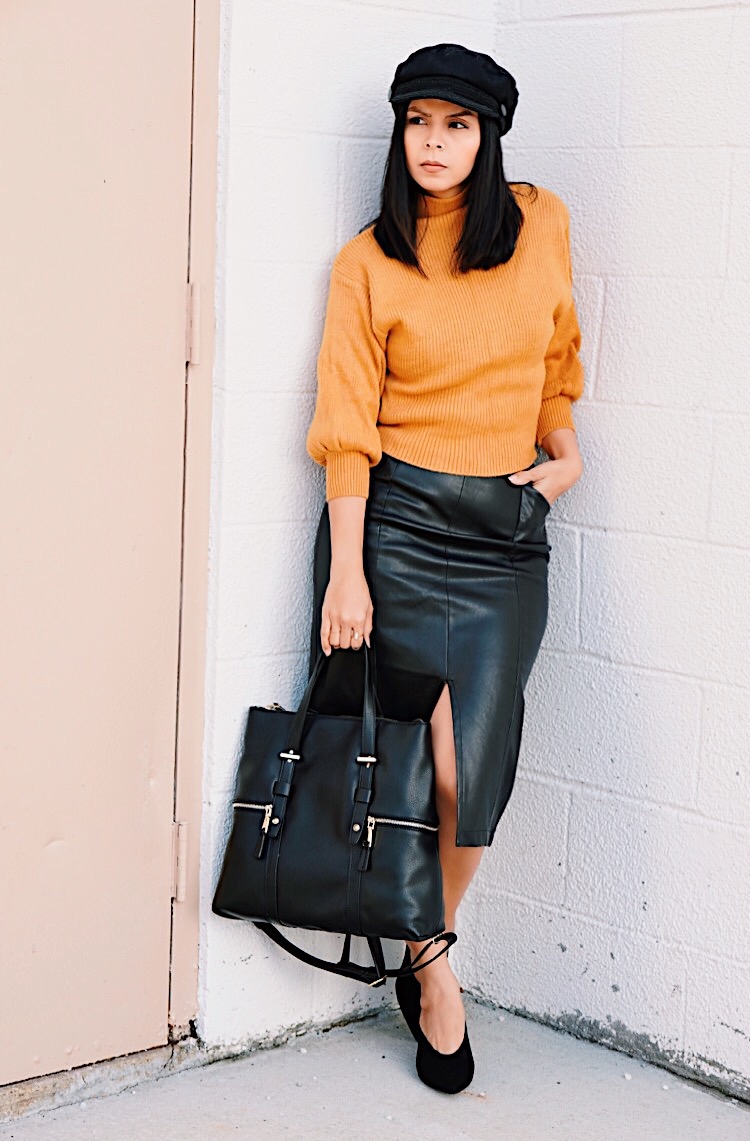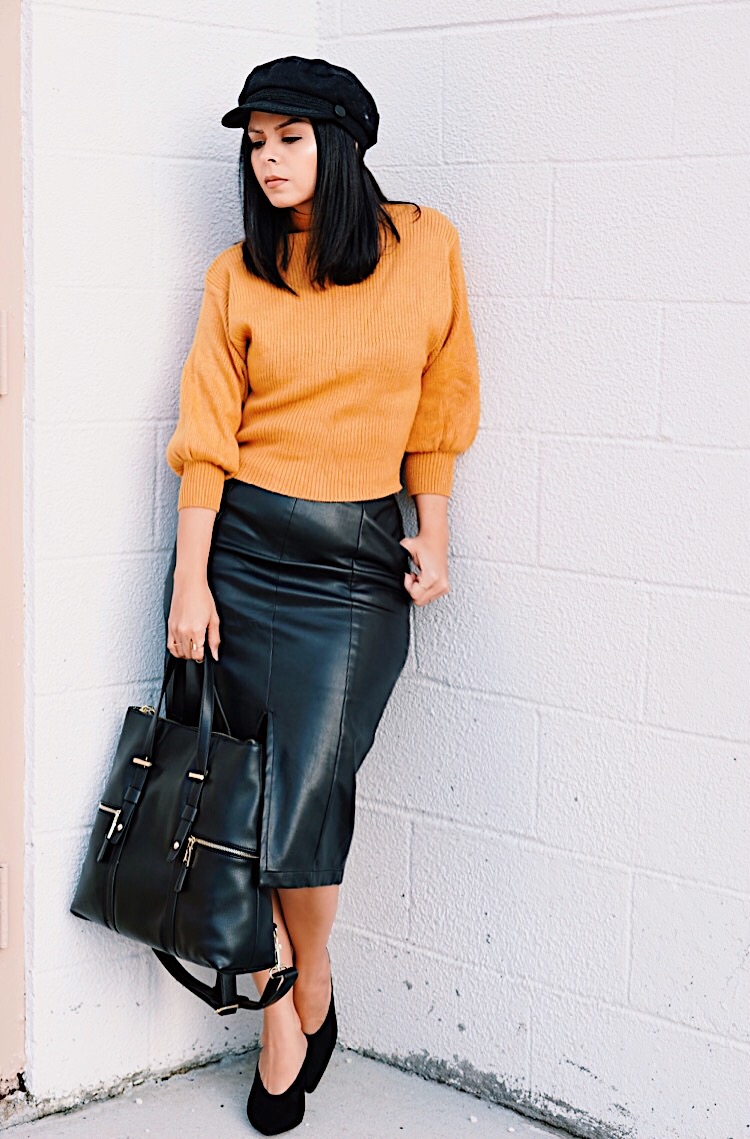 Until the next post,
xo
Lillie