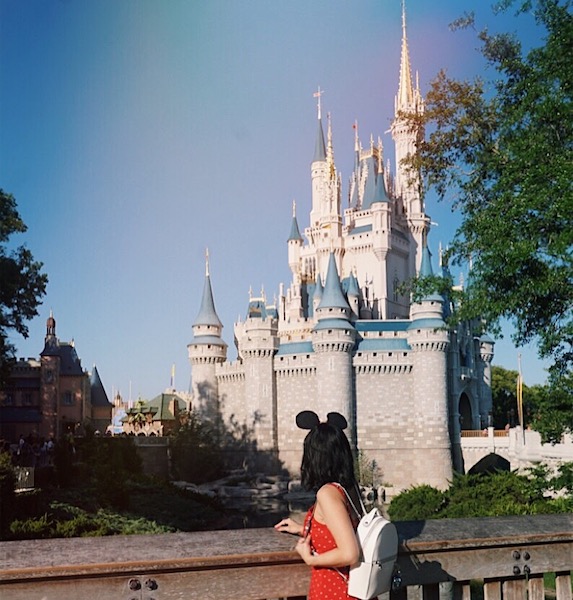 What's the Best Way to Kick Off Spring Break? A Disney Vacation, Of Course!
Well, for me anyway (lol). Disney World is my happy place…seriously. I've taken my daughter to visit Disney World since she was as small as eight months old and every time, it's a different experience.
When she was a baby, I toted her around in a baby Bjorn, met characters and took in the beauty of the park during the holidays. When she was five years old, we surprised her with golden Mickey ears, a Disney Princess suitcase filled with Disney clothing and a plane ticket to Disney World. I went all out on that one. She wore a beautiful Belle costume and we made reservations to have dinner in France (Epcot) with the princesses. It was quite magical. I didn't get to visit Disney World until I was much older and I always remember wondering about it as a kid. I grew up with the shows and had quite the obsession with the Little Mermaid and later Beauty & the Beast and Aladdin… 90s kids got the best-animated films 😉
Read On: Park Hopping at Walt Disney World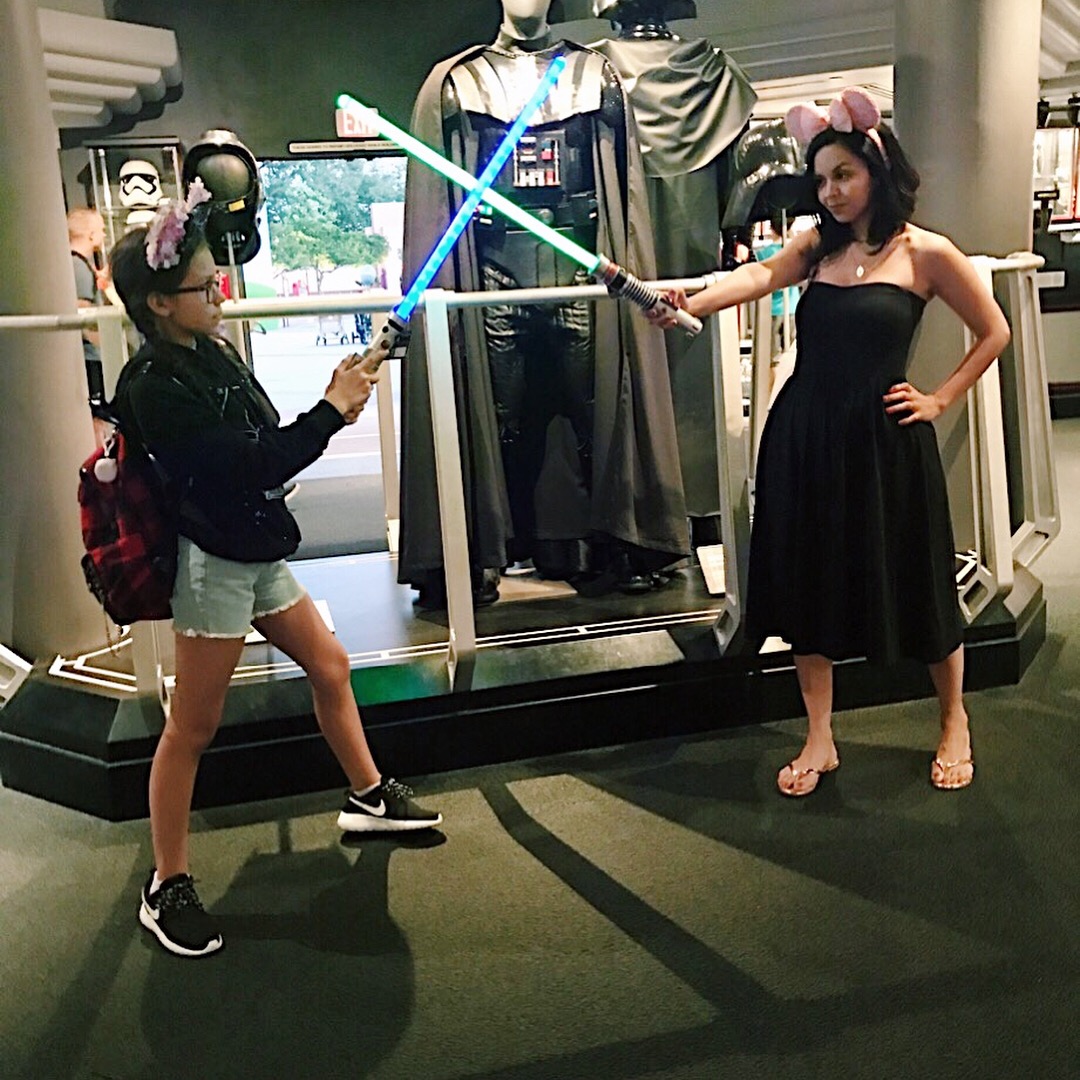 Family Goals
We've also visited Disneyland in Paris, France which is also a beautiful park. One of our family goals is to visit every park. We returned about six years later (WDW, Orlando) and it was the perfect time to re-visit. This time, she could enjoy the rides more and we both love the same things (Disney, MCU, Star Wars), plus- she loves trying different desserts. In case you didn't know, Magic Kingdom is like foodie heaven. Super cute, yummy treats everywhere!
Read On: Packing Tips for Disney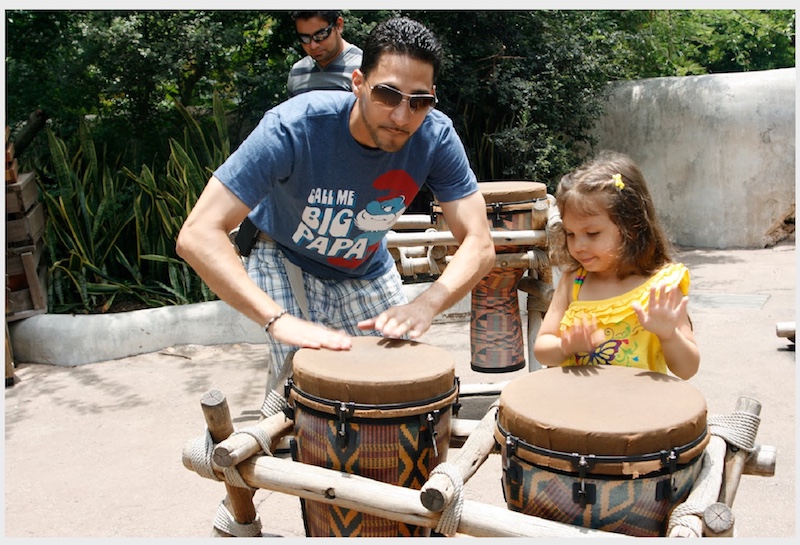 What's the Best Age to Visit Disney Parks? 
On our first day in Orlando, we headed over to Magic Kingdom (my favorite park). It's the biggest park so we wanted to start there. Liana remembered some things but a lot seemed new to her. A lot of people ask us what the best age to visit Disney parks is and to be honest, it all depends. Are you a Disney fan? Are you looking for the kids to remember well? If you're a fan yourself, I'd say any age! But if you're in it for the kids, wait until they are at least 6 or 7. My daughter remembers our trip to Disneyland Paris the most. She was 7 years old at the time and my mom also went along which she always mentions. I think having a grandparent present (if that's an option) can somehow make it more special. Visiting at age 11, was pretty awesome, too. She had fun helping me plan- from planning outfits to rides, shows, and dining.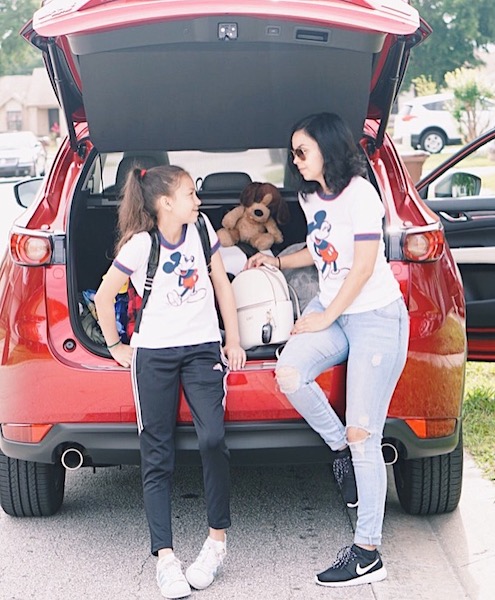 Disney Vacation Budget Saving Tips & Tricks
But let's cut to the chase, here are some tips and tricks for saving some money on your next Disney vacation.
Buy Disney gift cards at Target– It's not a huge saving, but it will save you a few bucks by going this route. We purchased $400 in Disney gift cards and got 5% off using our Target Red Card. That's $20 off! You can also check Costco and Sam's Club for discounted tickets.
Pack snacks– Disney is pretty cool about this. Many large families go back to their cars for lunch by keeping coolers in the car. I like to pack little snacks like nuts, granola bars; etc.
Pack disposable ponchos, bug spray, sunscreen, and a cool mist water bottle- You can get these things at a local pharmacy or Walmart and pay way less than at the parks.
Visit during off-peak- You'll save by visiting when the parks are off-peak. Think holidays, spring break, summer time. It'll save you $$$ You can check on their online calendar for off-peak dates.
Buy tickets for more days– There are some savings when you buy more than 2 days at the parks. When visiting Orlando, it's worth it. Check their site (or sign up for the email list) to see special offers.
Get free parking– Here's a little trick I learned at Disneyland – order a minimum of $20 at Starbucks or restaurants (at Downtown Disney) and get your parking ticket validated. This will get you 3 hours of free parking. Disney Springs has free, $10 and $20 valet parking.
Don't buy park hoppers– Ok, I actually love park hoppers but if it's your first time, not worth it. There's just no way you can see or do it all in a day. I'm a bit mad, I'll admit. Each visit I do get park hoppers because I already know what I want to hit. And when I check my steps for the day- about 25 thousand miles and up! I know, mad. But we're all mad at Disney 😉
Get free water– You can get free iced water at any restaurant at the parks. I like to bring my S'well bottle, ask for iced water and fill it up. No $5 Dasani water for me.
Pack a hoodie– It can get chilly at night (and you'll want to stay for fireworks) and the first thing people do is run to the shops. You can expect to pay $50+ for one at the parks. If you want to save, BYO.
Pack leggings– I usually wear dresses when I go to Disney but at night I end up changing into leggings. I learned the hard way the first time when I got cold and had to spend $50 on a pair of sweatpants.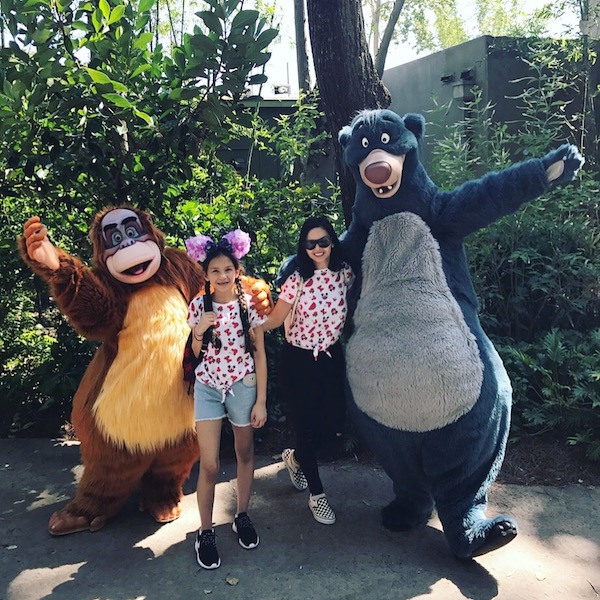 Have a Magical Time!
I hope these tips help you plan (and save) for your next Disney vacation. Have you tried any of these?