If you know me well, you'll know that I love all things vintage. One of my absolute favorite eras is the 1940's. So much elegance, glamour, and so many accessories! From hats, gloves, belts, furs and eye wear- what's not to love?
All aboard! Next stop, 1940s!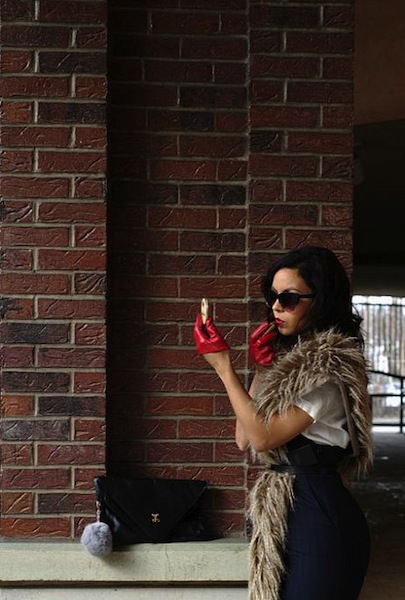 Well, it may not be the 40's anymore, but I am definitely one to heavily accessorize. I cannot leave the house without a pair of sunnies and in the winter, well- gloves galore. So, for this look I wanted to have a little fun and bring my love of the 40s to life. I scored the cutest midi pinafore dress at Zara for under $20! It's a form flattering dress (with pockets!) that pairs well with turtlenecks, camis, or a classic button down blouse.
Here are some of my accessories. An envelope clutch I thrifted a while back- one of my fav finds. I added a cute pompom to it for some glam. During the 40s, no girl went out without a compact mirror and her red rogue. This compact is from Forever21 and the lipstick is in my favorite Red Velvet shade by Besame cosmetics (the same one Agent Carter wears in the series!).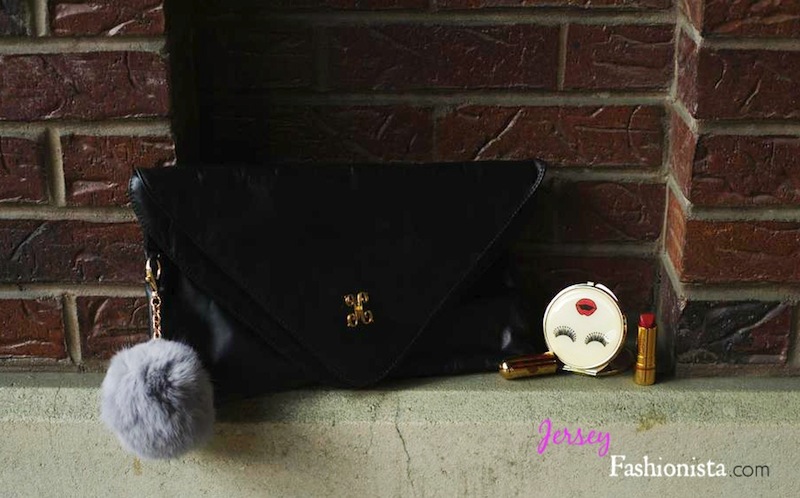 Sunnies: Nanette Lepore
Blouse & Belt: Forever21
Dress: Zara
Shoes: Ninewest
Faux Fur Scarf & Gloves: Ebay
Hat: Mandee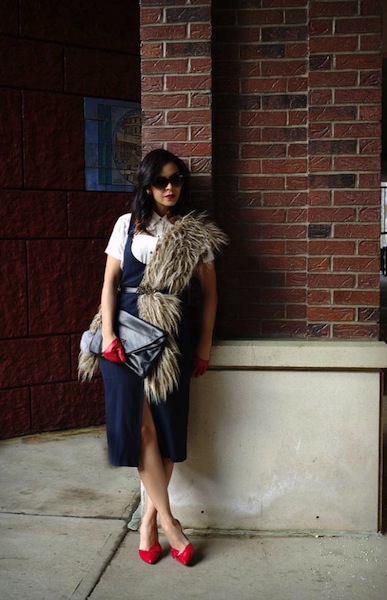 Furs were very popular during the 40s era. Many women wore full coats, scarves and hats. They loved draping the scarves across and holding them down using a belt. I never realized how warm this actually was until today. And I love the look of it, too.
The 40s were glamourous but at the same time quite conservative. You didn't have to reveal so much as the fashions do today. There was mystery and curves were loved. It was a time of pure elegance and class.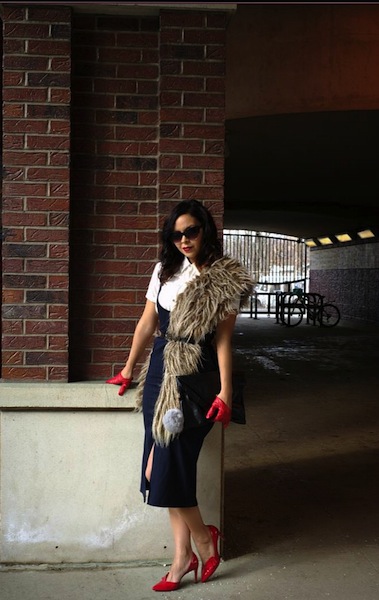 Notice the state of New Jersey to my left! If you're wondering, this was shot at the Union train station 🙂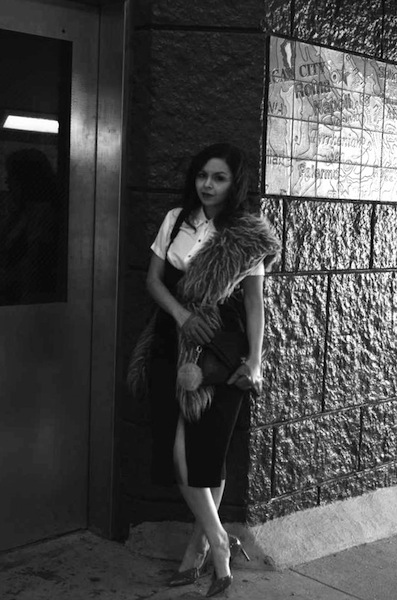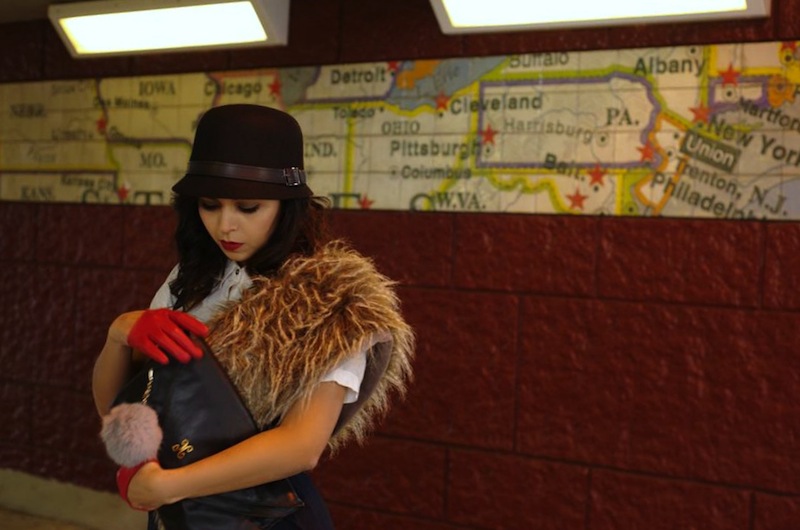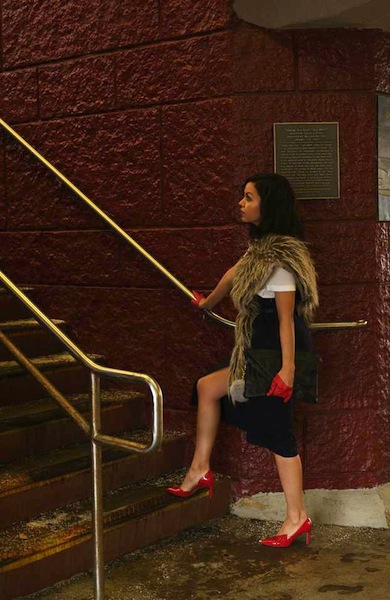 "A hero comes from within… if you put a person in an unpleasant place, the hero will rise up." 
~Agent Carter, Marvel Comics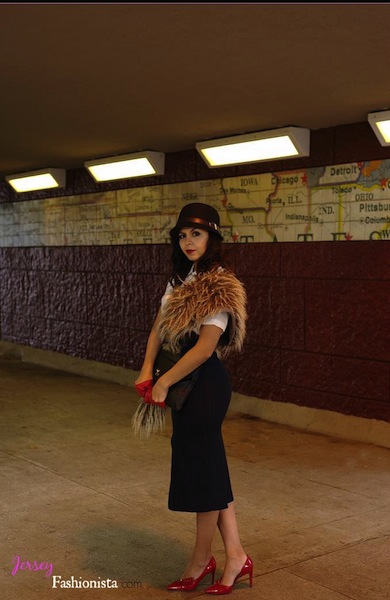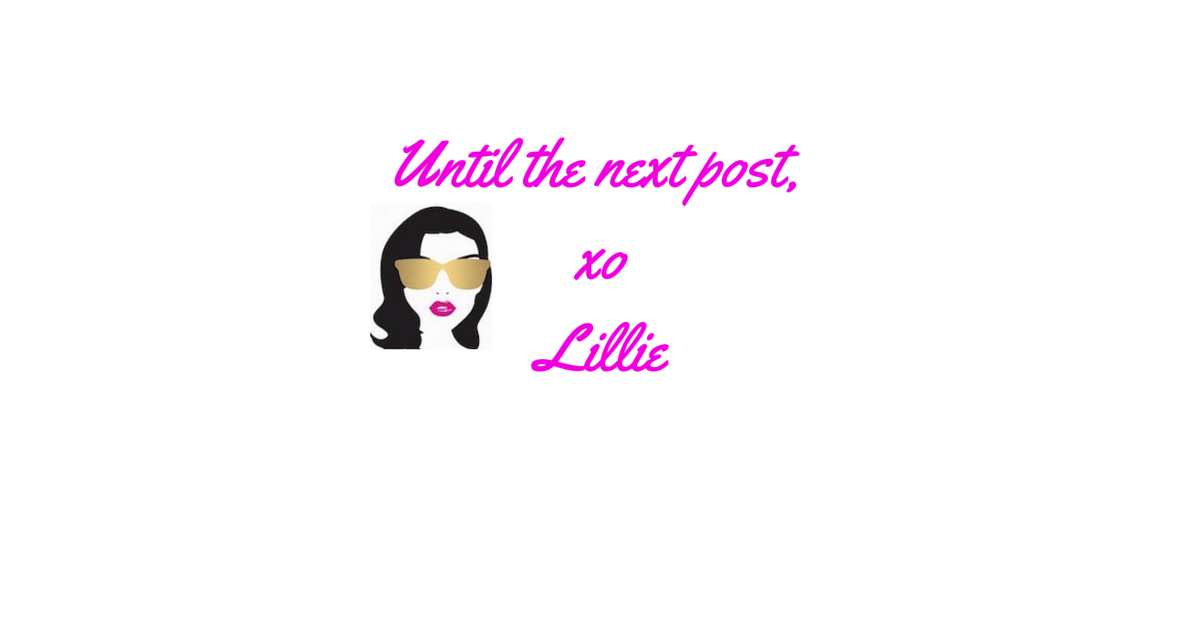 Special thanks to Dave Riboul for taking these photos.