I work from home and though I post a lot of styles and looks on the blog, that doesn't mean I dress up every single day. Having comfortable but still stylish clothing in my wardrobe is important for those work-from-home days. When I work from home, I usually take a break to stretch, meditate or walk my dog. I sit for many hours writing and editing, so it's important to take a little time to do those things. Good for the body and mind.
*This post is a collaboration with prAna and iBlog Magazine. All opinions are my own. 
But what if your clothing was also good for you? What if you could help the environment just a little?
 prAna clothing is made from organic materials like hemp and recycled wool. They also use tags made from recycled paper. prAna's mission is to give people the option of reaching into their closets and dressing in items that reflect who they are. The versatile but classy clothing design makes for outfits that can be worn to work or on an adventure.
When I first tried on my new outfit from prAna, I couldn't believe how comfortable it was.
The clothing is very well made and feels nice on. I choose a hooded top and lounge-type pants. This is the perfect outfit for mornings when I have to drop my daughter off at school, go run errands or go walking in the park. And it's also great for lounging at home or working from home, even.
I went with the prAna Devan Henley hoodie in the color Winter.
It's made from an organic cotton jersey blend. I love a versatile top because you can layer it, pair it with jeans and leggings, too. For the pants, I went with the Annexi Pant in black herringbone. These pants are great. They are well made and great to move in. The fabric is lightweight and comfortable with an elastic band. They are great for yoga and meditating, too.
prAna offers so many great selections aside from this look.
With the holidays in season, you can find the perfect gift for your yoga or adventure-loving friends. Not only is the clothing comfortable and well made, but they are made with the environment in mind.
See my look below for inspiration. So, are you ready for your next adventure?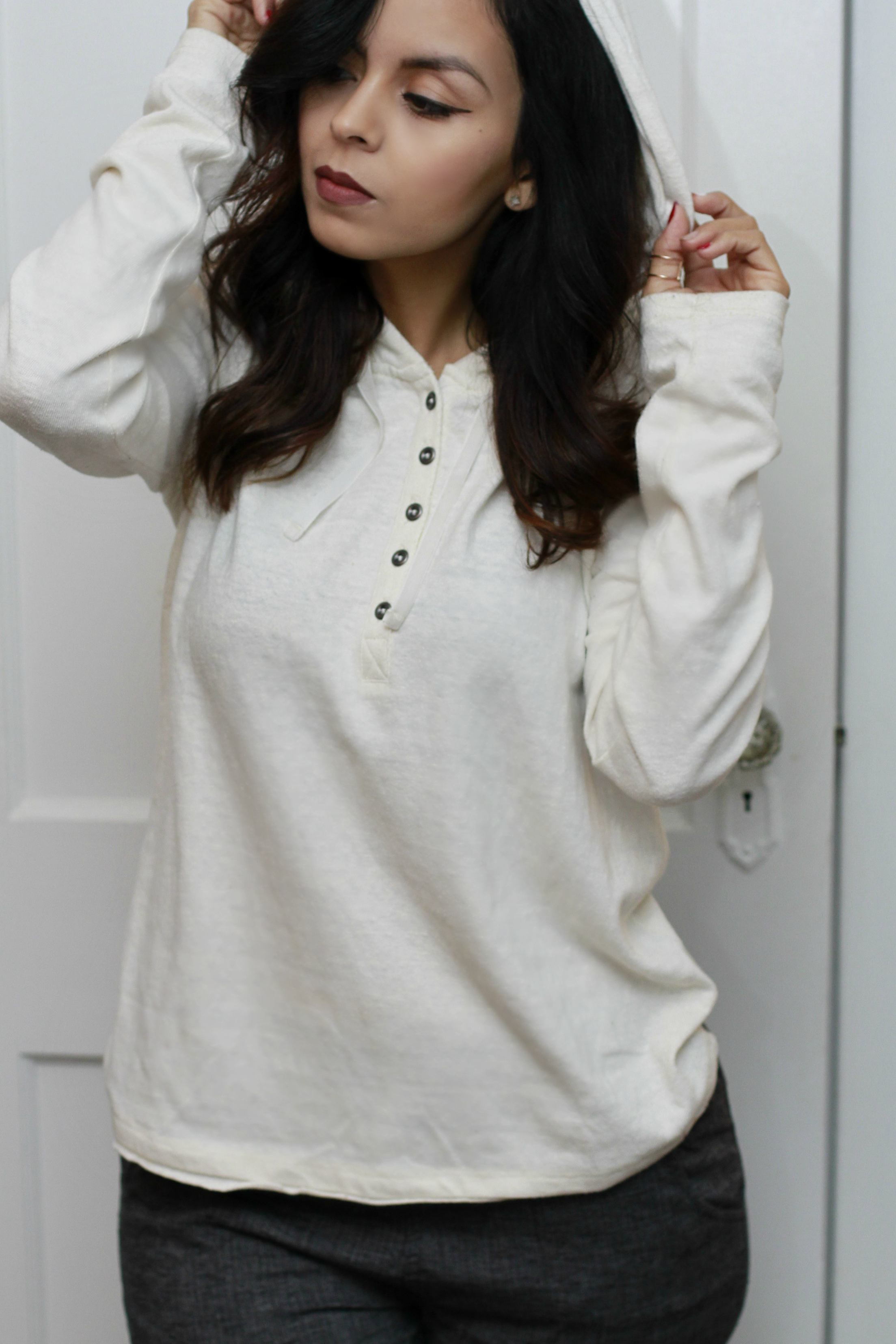 I have a special code for my readers from prAna! Enter BLOGF16LLMO at check out to get 15% off your orders!
Happy shopping!