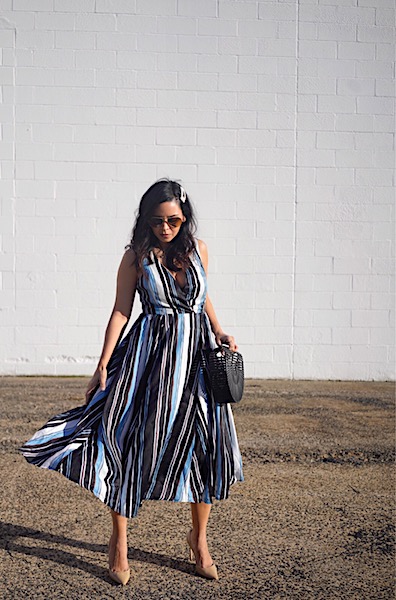 Spring has Sprung and Stripes are In!
This season, retro stripes are in. Think 70s disco vibes. We'll be seeing lots of stripes in different colors from rainbow to bold colors to nudes. So, here's a striped dress to kick off the Spring season!
And you know what that means. It's time to go dress shopping! No, you don't have to splurge on trends that will likely fade but you can be a savvy shopper and still look good. Your bank account will thank you later.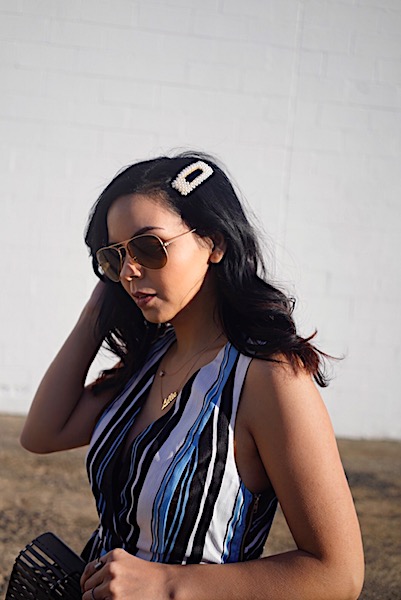 Statement Accessories? Yes, Please!
Accessories are always a good idea. You're probably tired of hearing me repeat this but it's true! They can really add to your look and make it into something really special. Little black dresses are my favorite to accessorize. But for this look, I opted for dainty jewelry like a couple of layered necklaces and rings. I also paired a large pearl hair clip (I removed it in the other photos so you can see it without). The bamboo clutch is a favorite I picked up last year around this time. I refused to splurge on the designer version and I swore the trend would fade but it's still here for another season. But I have no regrets- I've probably used this clutch only a handful of times and it's the same quality, maybe better. Practical? Not really but most clutch bags aren't.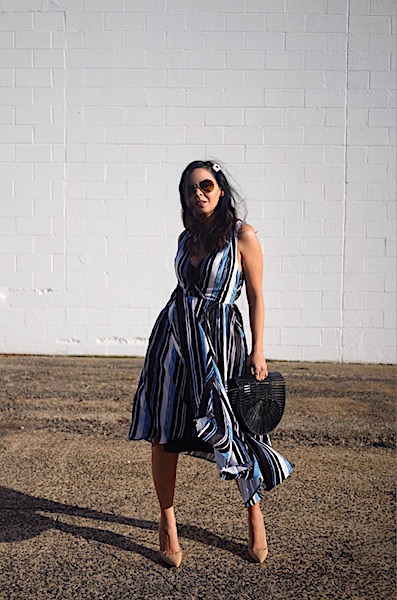 If You Can Twirl in it, Buy the Dress.
Any dress that you can twirl in and feel good in- buy it. I don't care how much it costs. Wether it's $5 at a thrift store or $500 at Nieman's- buy the damn dress. You will not regret it. This dress was under $40. A steal from Forever21 but I have dresses that cost me lots more (and less)- you cannot replace the feeling of a good dress, jeans, suit; etc. And a good frock will surely get multiple uses, so you'll get your money's worth.
My Choos (shoes) for instance, they cost a pretty penny. Totally worth it. Why? I wear them often, they're comfortable, excellent quality and classic. You can't go wrong with nude pumps.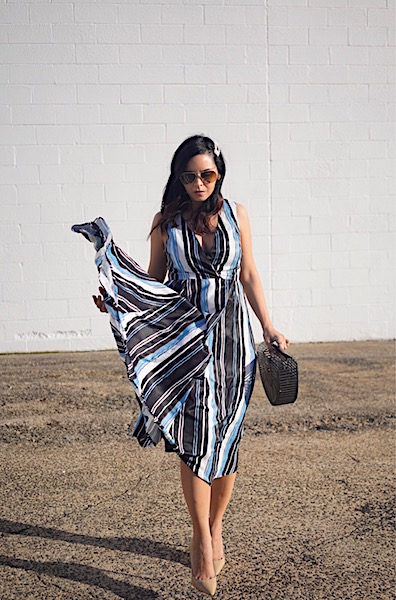 Sidenote…
Seriously though, how great is this shot?! It has to be my favorite so far this year. Thanks to the hubby for being patient with me and shooting away. If you have an Insta-hub and get yourself a twirly dress, go out and twirl that dress, girl!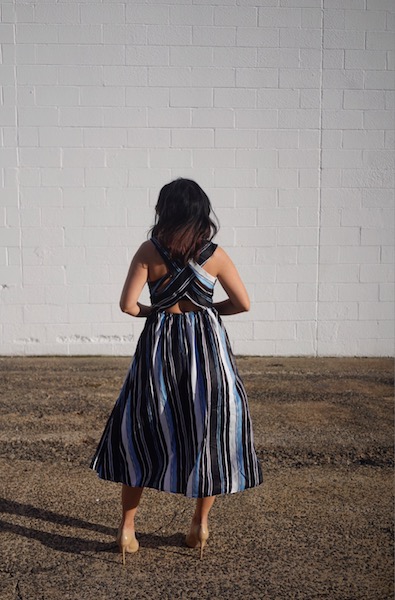 Details Are a Plus.
The little details of a dress are what sell me sometimes. This stripped dress has a crossed back with a tiny opening. It's flirty and fun and will keep you cool on warmer days. But if you want to be more conservative, throw a cardigan on.
Shop this Striped Dress Look
I've linked my outfit details below. The dress I linked is a similar style but if you want the exact same dress click here.