*This is a sponsored post. All opinions are my own.
As we age, we begin to seek the fountain of youth. In your 20's you party and go to bed with makeup on, in your 30's you hit the gym and go on a health-conscious diet and in your 40's you realize you've neglected your skin and you're starting to look tired or "older." But what if I told you the secret to preventing fine lines and wrinkles came in tiny injections?
Did you read "injections"? Yes, ya read that right girlfriend (or boy). I'm talking about using injectables like Botox as a preventative measure to avoid those fine lines and wrinkles. Last week, I attended a beauty event at the Zuckerman Plastic Surgery office on Park Ave. in the city. Attendees at the event included bloggers that cover beauty as well. It was great to see familiar faces and meet new bloggers. As we mingled and enjoyed bubbly and light bites, we learned about many options that help keep women (especially mommies) refreshed.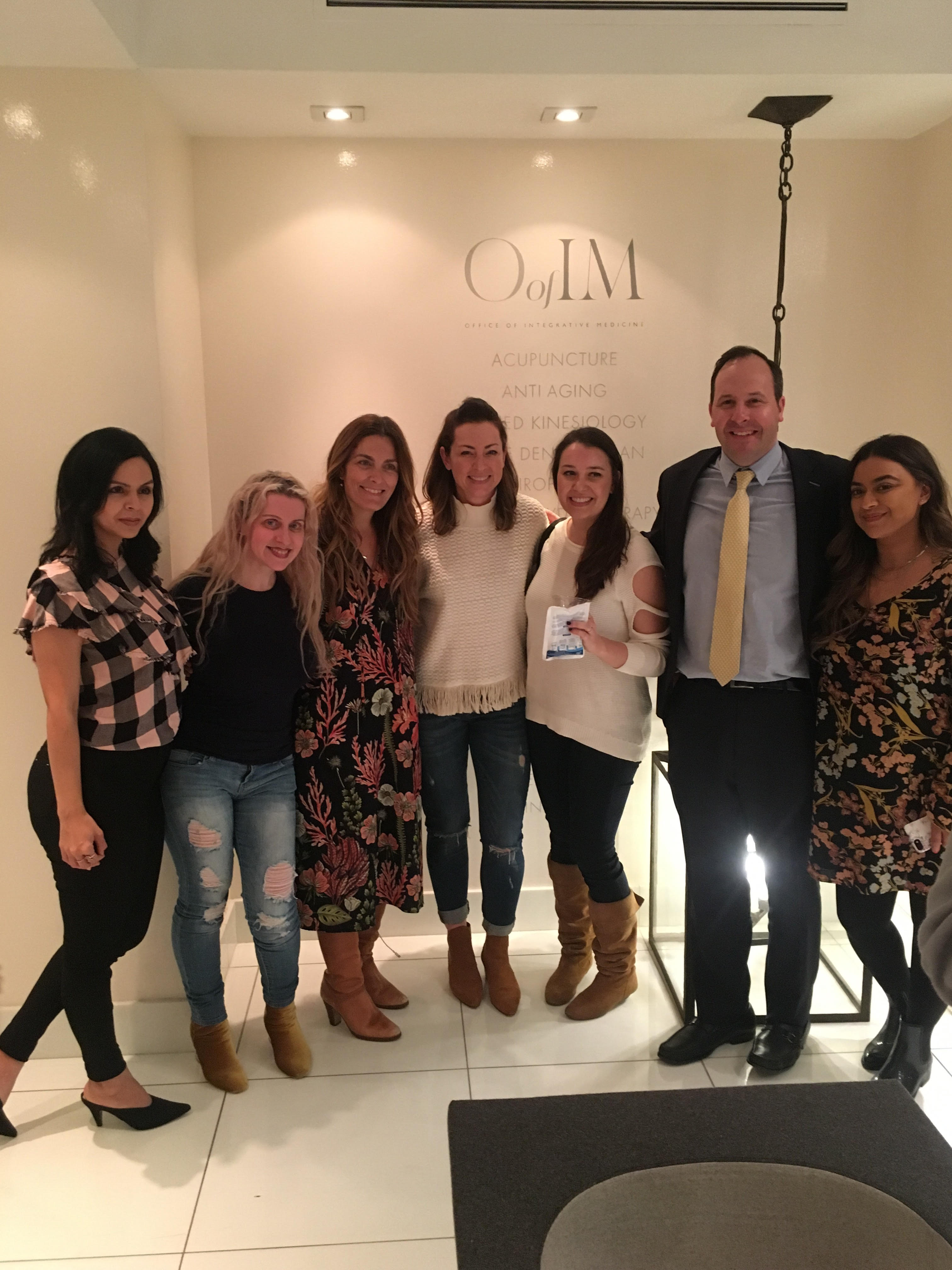 ---
As a beauty blogger, this was all pretty eye-opening to me. I have seen many beauty gurus post videos about non-invasive "nose jobs" or "brow lifts" but when I think of injectables, I think of those overdone women past 50 who almost look scary. However, the key to having natural looking results is a good injector.
Dr. Zuckerman is an Ivy League-trained board-certified plastic surgeon in New York City. He is known for his beautiful, natural-looking results. Dr. Zuckerman was super informative and spilled the tea on his most popular services for patients- like the "mommy makeover" which is usually a tummy tuck and breast lift (or augmentation) and non-invasive injectables (Botox, Juvederm; etc).
The Secret to Preventing Fine Lines and Wrinkles
Everyone had so many questions about Dr. Zuckerman's services. When it comes to Botox, Dr. Zuckerman shared that patients come as early as their 20's to have it done for different reasons. The more popular areas to inject are the forehead lines and between the brows. Other common areas include "crow's feet" (around the eyes), "brow lift" (decreases sagging brows), facial slimming and more. The injections are quick and results can be seen in about one week. It can also last 3 to 4 months.
The Treatment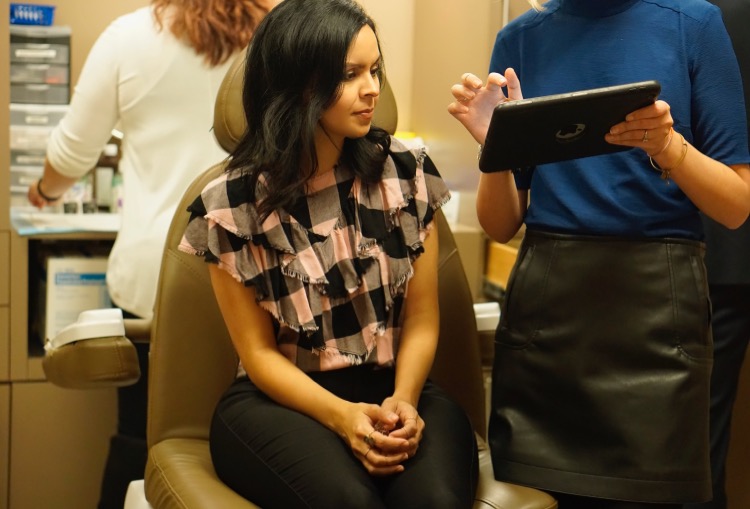 After we learned about Dr. Zuckerman's services and asked him many questions, he treated us with personal Botox treatments. Everyone was excited but I have to admit- I was so scared! Yes, I know, you're probably thinking I'm a big chicken but something about needles just makes me nervous. So, of course, I went almost last but I did it. I got the injections. And they weren't nearly as bad as I made up in my head. Dr. Zuckerman was gentle and told me exactly what he was doing. He asked what area I wanted to be treated so I asked about the area in between my brows. See, I didn't have noticeable lines there but I did notice lately that during outdoor photo shoots, I'd begin to squint without realizing it. Basically, this is a way to prevent that. He also treated the area by the eye (crows feet area) which is supposed to give you a refreshed look.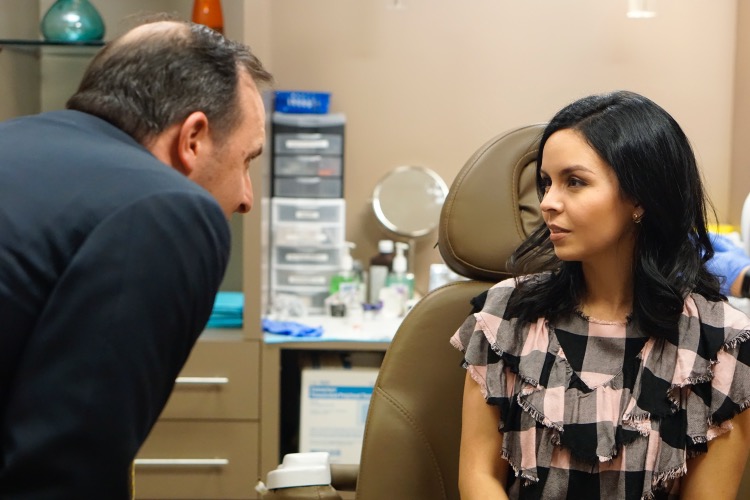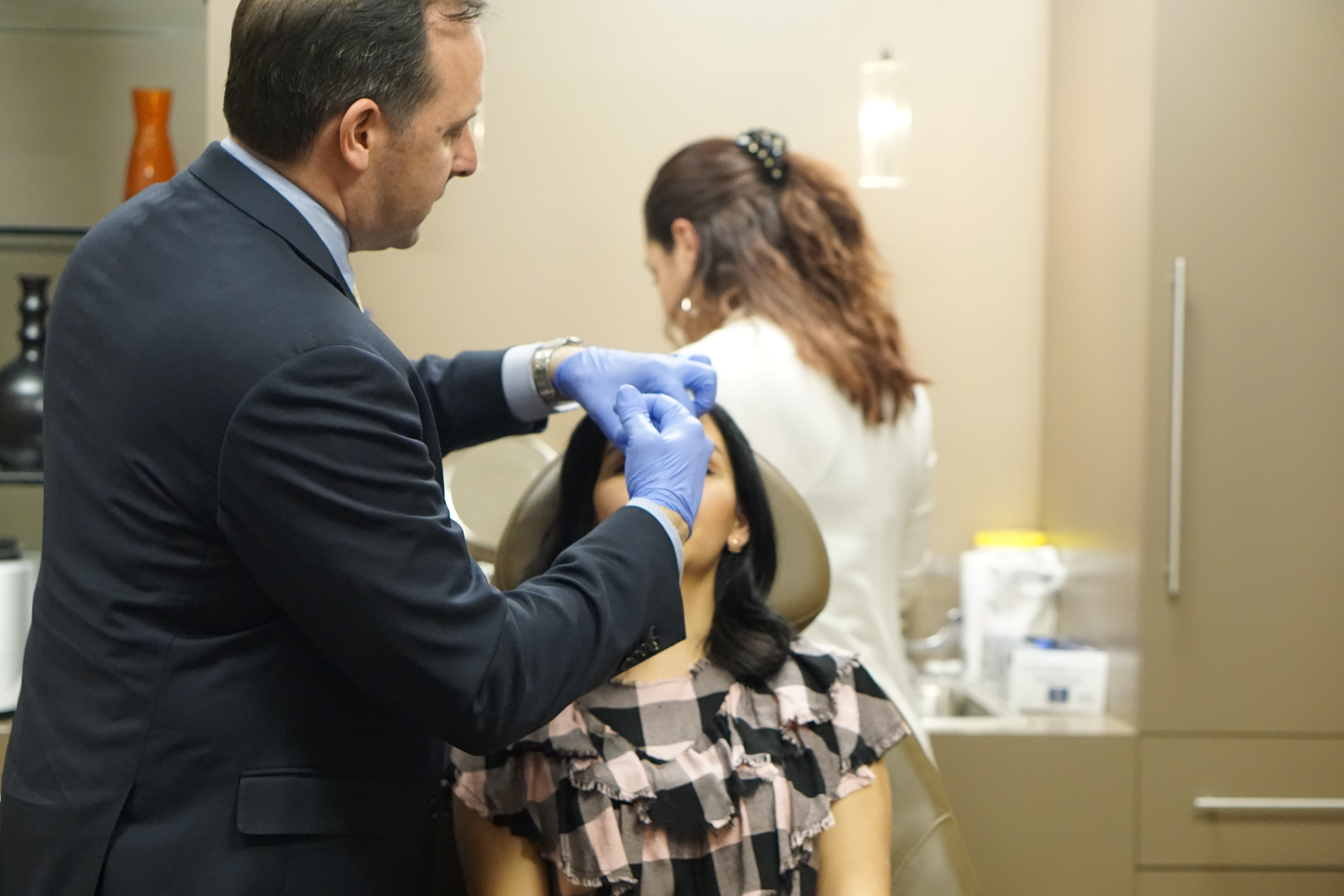 A few days later, I did begin to see a more relaxed look in between the brow area. As for around the eye area, I'm not so sure what to look for. I love that this is an option to prevent lines and wrinkles. Being on camera most of the time, appearance is a big part of what I do. Does everyone need it? No, it is not a necessity but if you feel self-conscious about any lines or wrinkles, this will make a difference as well as give you a confidence boost. I do recommend it to anyone who is often on camera or even does public speaking. And of course, to the tired mamas who need a refresh. But really, it's for anyone who wishes to prevent aging skin and look their best.
Dr. Zuckerman also hosts parties for his patients. So, if you and your girlfriends need a pick me up (not just bubbly), reach out to his office. And when you mention Lillie from JerseyFashionista blog, you'll save 15%
Thank you, Brianne,of Stroller in the City for inviting me and to Dr. Zuckerman and his staff for making me feel so comfortable!