This year, we decided to go to the popular QuickCheck NJ Balloon Fest. It was our first time attending and I have to say it was not only a fun family day but also a very memorable experience. I got so many great shots which I just had to share with you guys, too. So, here you will find a collection of my favorite moments, reasons why the QuickCheck NJ Balloon Fest Should Be Part of your Summer Bucket List, and some tips for planning your trip there next year.
The QuickCheck NJ Balloon Fest
First, I will warn you- this is one of the most crowded festivals I have ever been to. If you don't enjoy crowds, try to get there super early to watch the morning balloon launch. It will be slightly less crowded and a lot cooler. We opted for the evening balloon launch and it was so crowded, the human traffic was insane just walking through the vendor and food areas. And let's just say sitting on the grass was very "cozy." There are also several photo ops but keep in mind that there will be plenty of photo bombers. Besides all of that, believe me- it's worth the trip.
Tips
Bring a blanket or chairs to sit and watch the balloons. I don't believe in lugging too many things, so we brought a simple picnic blanket big enough for three.
Pack sunblock and mosquito repellent. It's outdoors, on an open field- you will need these things!
Wear sunglasses or a hat- or bring an umbrella. It is an open field- no shaded areas.
Make sure you have memory on your cell phone for pictures or take a camera- there is soo much to capture!
Don't pack food or beverage since it's not allowed. However, I did notice people going to their cars to eat or drink from their coolers. For a bigger family, that may be ideal.
Pack hand sanitizer, wipes, or toilet paper. There are only porter potties and with so many attendees- it runs out!
Purchase tickets ahead. You can purchase tickets directly from QuickCheck stores and save money or follow the event on Facebook- they share codes. We paid the full price since we decided to go last minute as we checked the weather.
Keep the weather in mind- if the weather is bad or if it is too windy, for example, the balloons cannot launch. It can be dangerous, so you really need to keep this in mind. This was the reason we waited until the day of to purchase our tickets.
Parking- be prepared with $10 cash for parking. And it's insane. To leave the lot took about two hours- instead we, hung out at the car, ate pizza, and played with a ball we had in the car to kill time.
Bring some cash for food- there are many yummy options! Did I mention, many brands give out free samples?
And now, for the photos!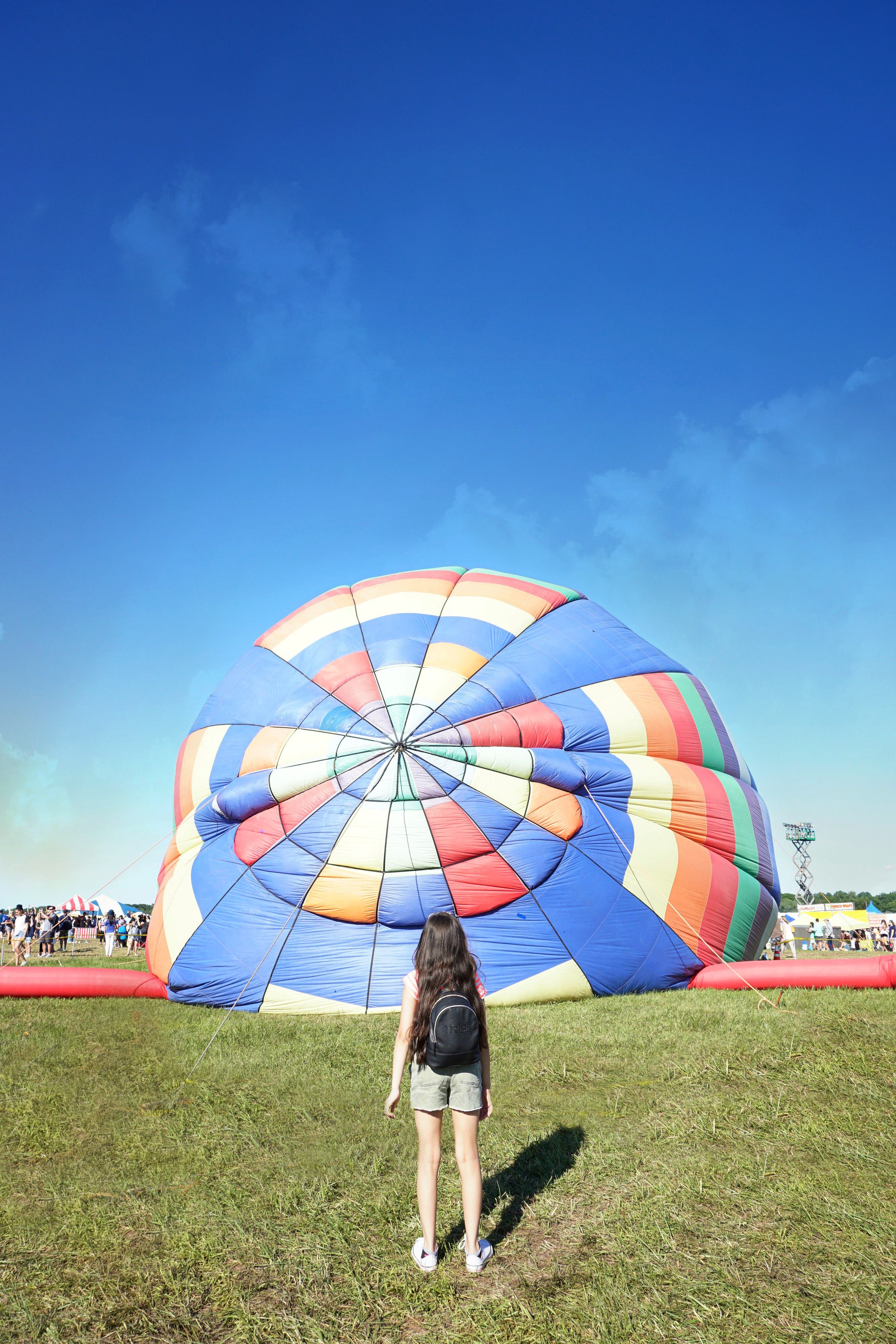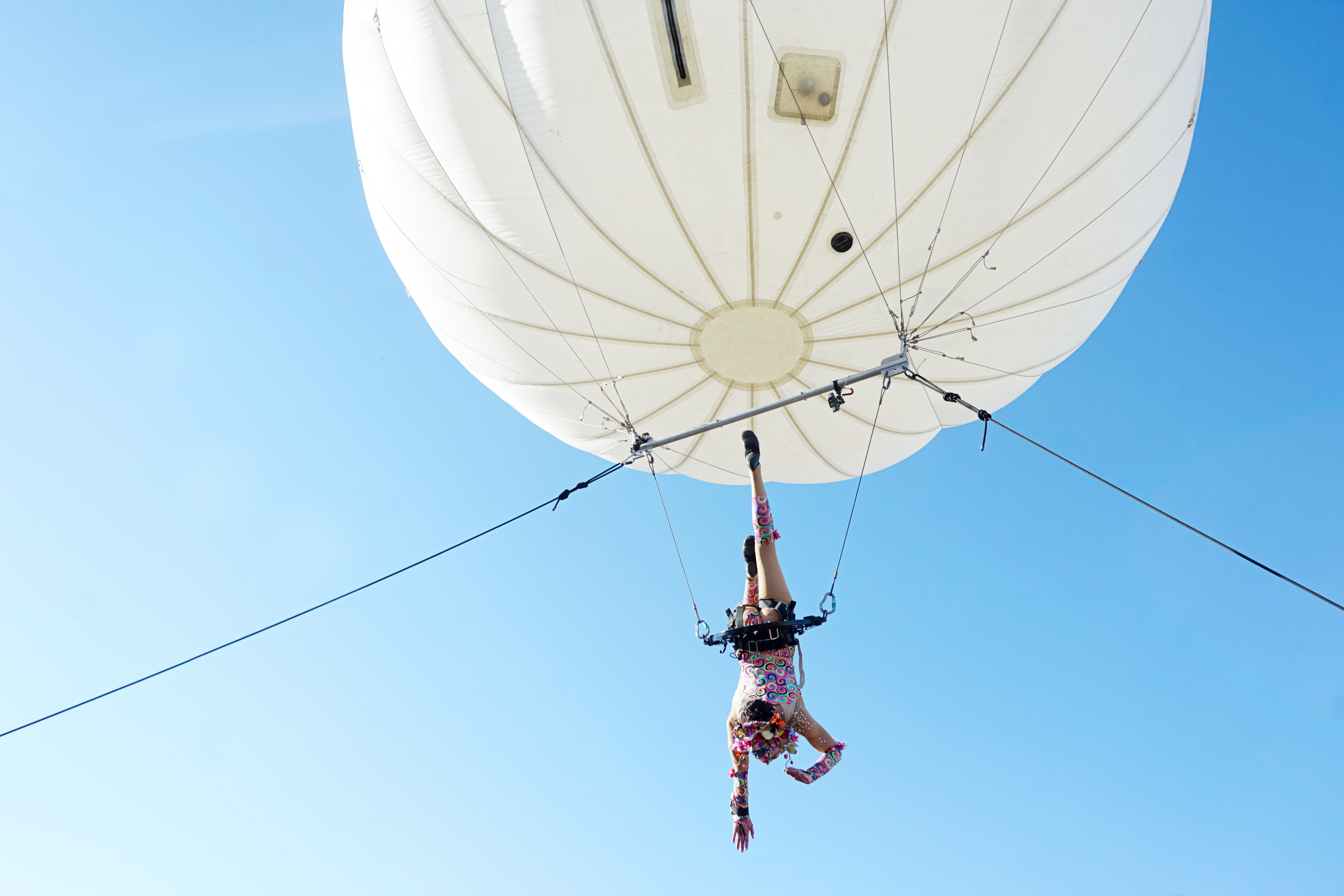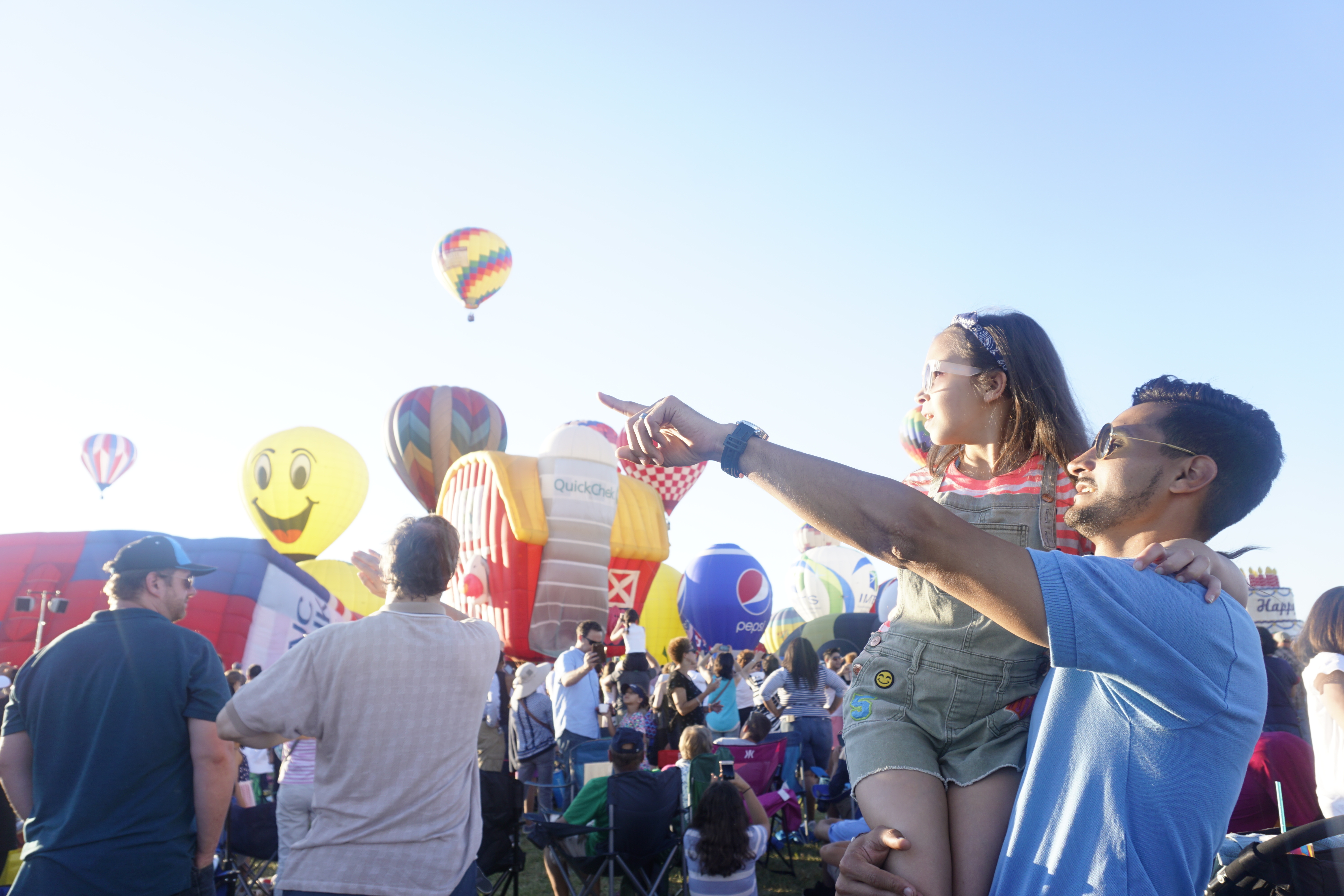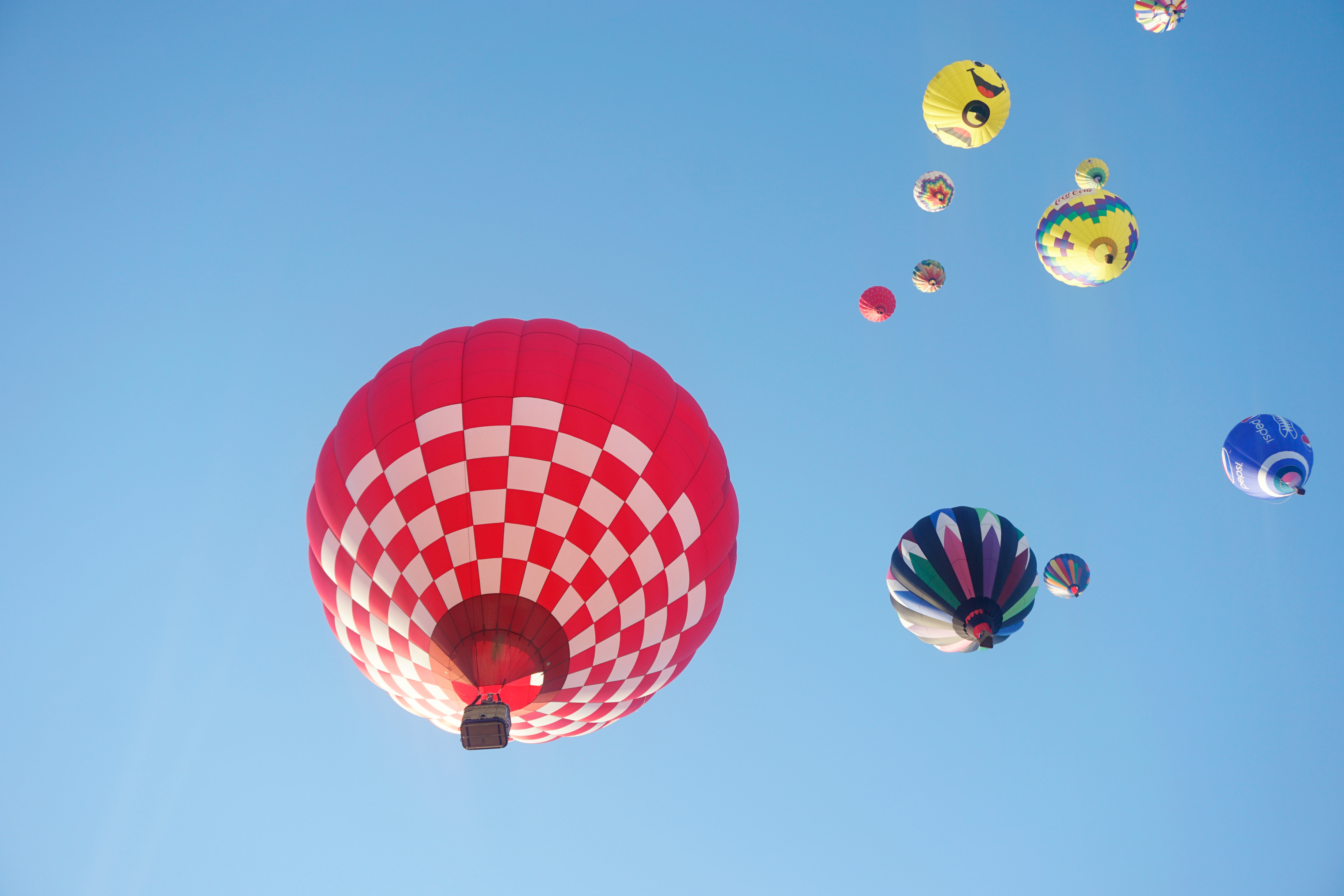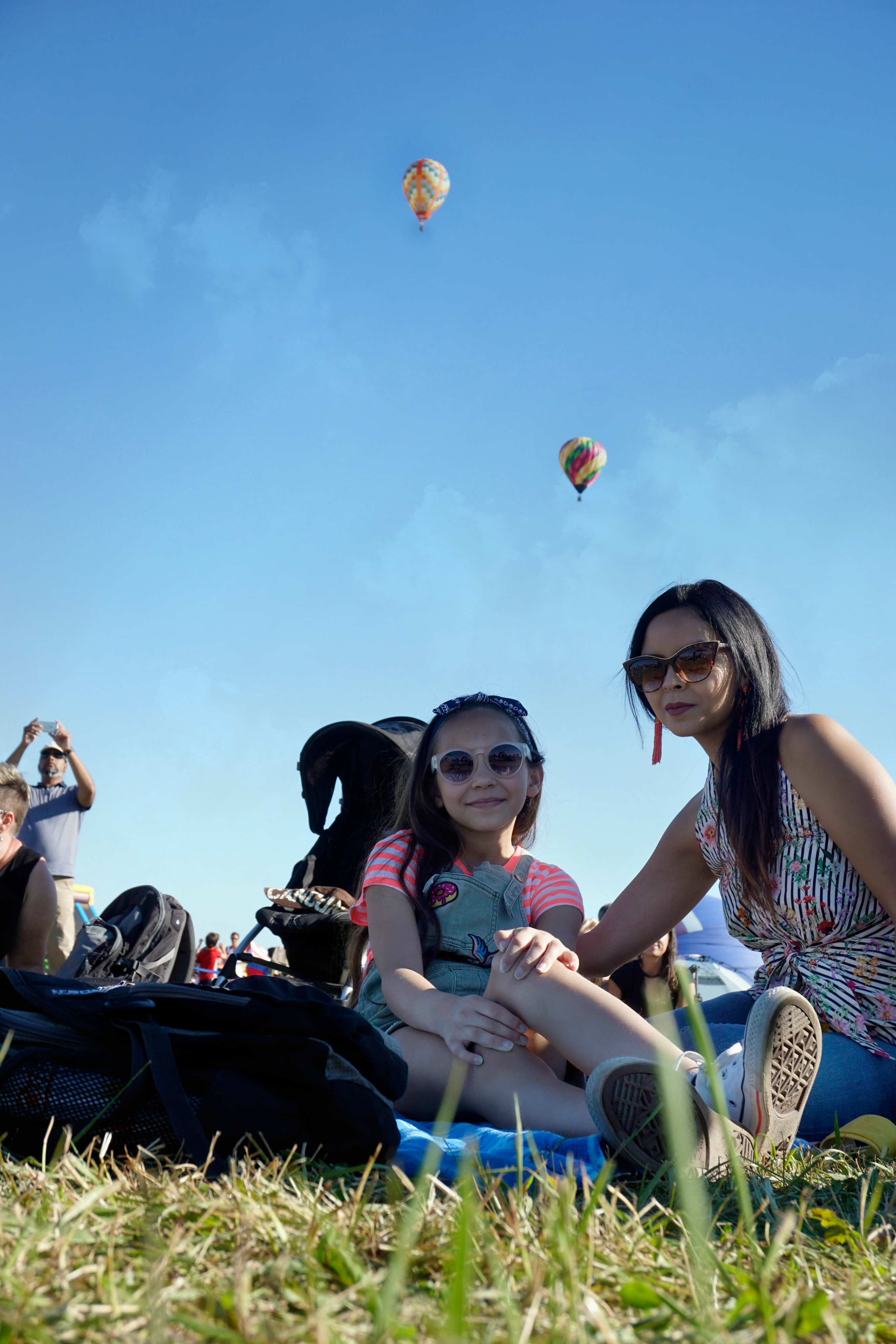 Want more? See our vlog here. Have you been to the ballon fest? What's your favorite part?
Until next time,
xo   Lillie