*This is a sponsored post. All opinions are true and my own. 
You guys know I'm all about masking when it comes to skin care. I love the benefits of a good clay, sheet, gel – any kind of mask. When SkinFix sent me their Calm & Repair Sleeping Mask, I had to read the label a few times to make sure I wasn't seeing things. A face mask that you sleep with and wash off in the morning? Yes, YOU read that right lol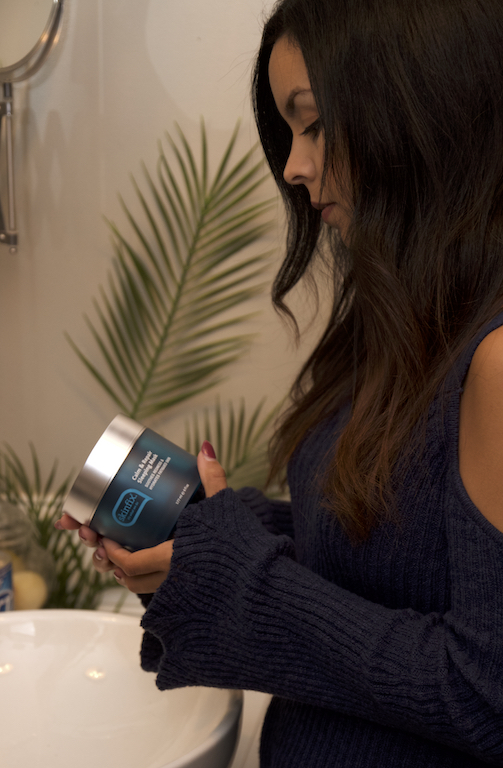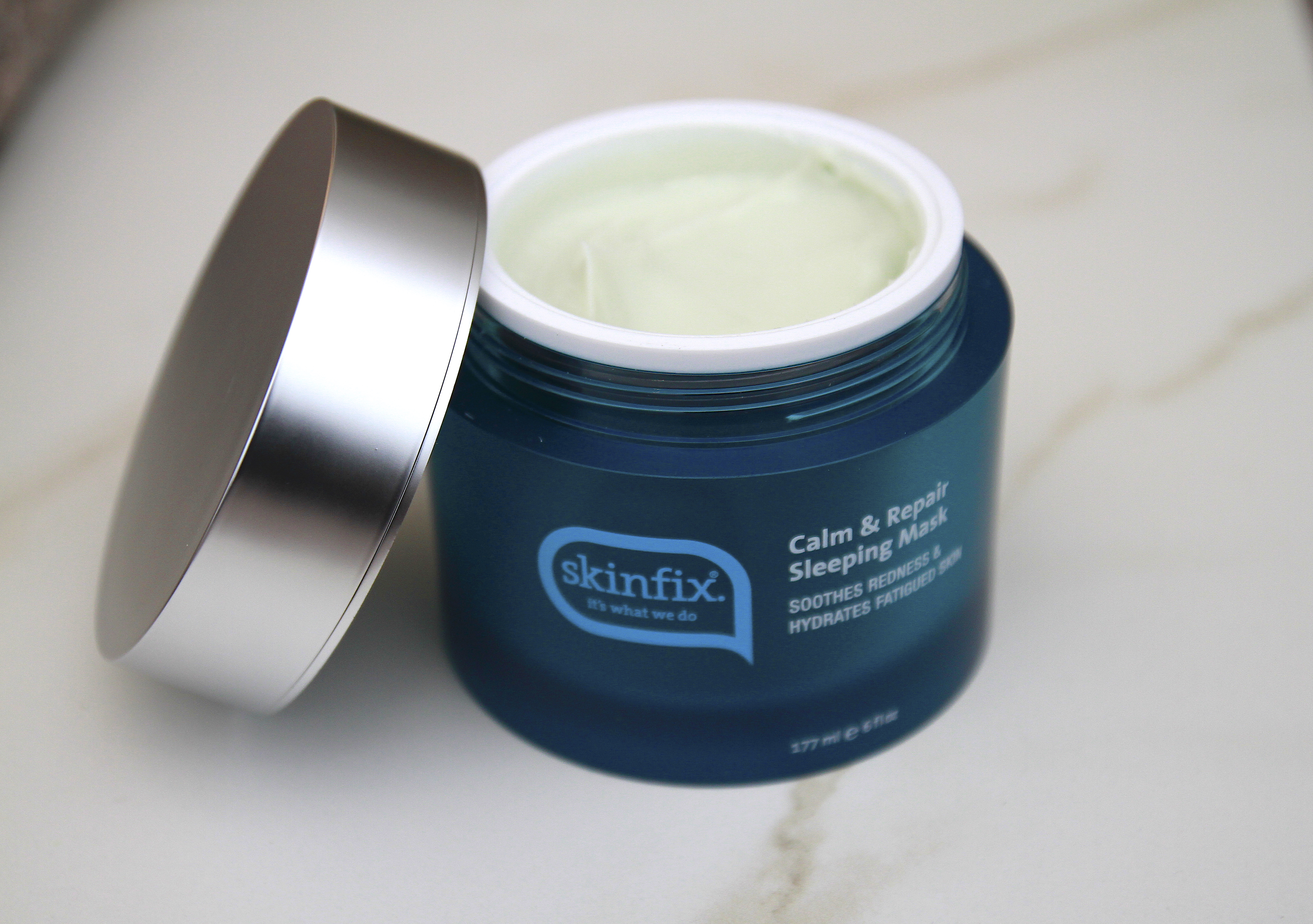 I was so excited to try out this new face mask. First, let me tell you that it smells soo good. This is most likely a result of the natural ingredients it contains like green tea extract and manuka honey extract.
Keep calm and mask on!
The Calm & Repair Sleeping Mask is a super concentrated rich cream gel that helps to break the cycle of chronic redness while providing intense, lasting hydration. So, it's perfect for anyone who suffers from redness, allergies, rosacea and more. It helps to prevent flare-ups and allows you to wake up with refreshed, calm skin.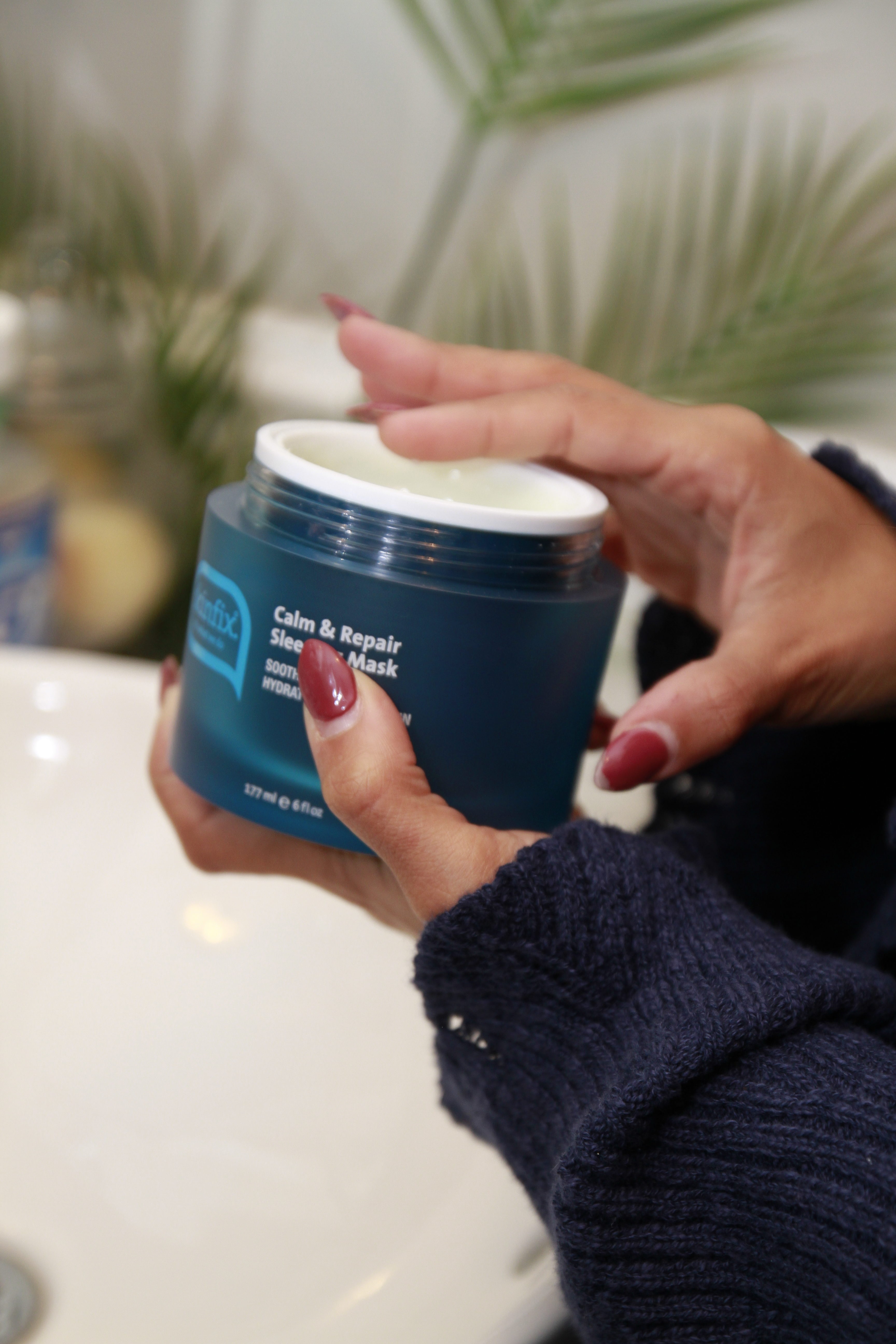 Hydrates and soothes skin
While I don't suffer from much redness, I do have patches of eczema and I found that this mask left my skin hydrated, refreshed and seriously moisturized. It was easy to wash off in the morning and in case you're wondering- no, there is no risk of the mask getting onto your clothing or sheets. The reason is that it is just like a night cream.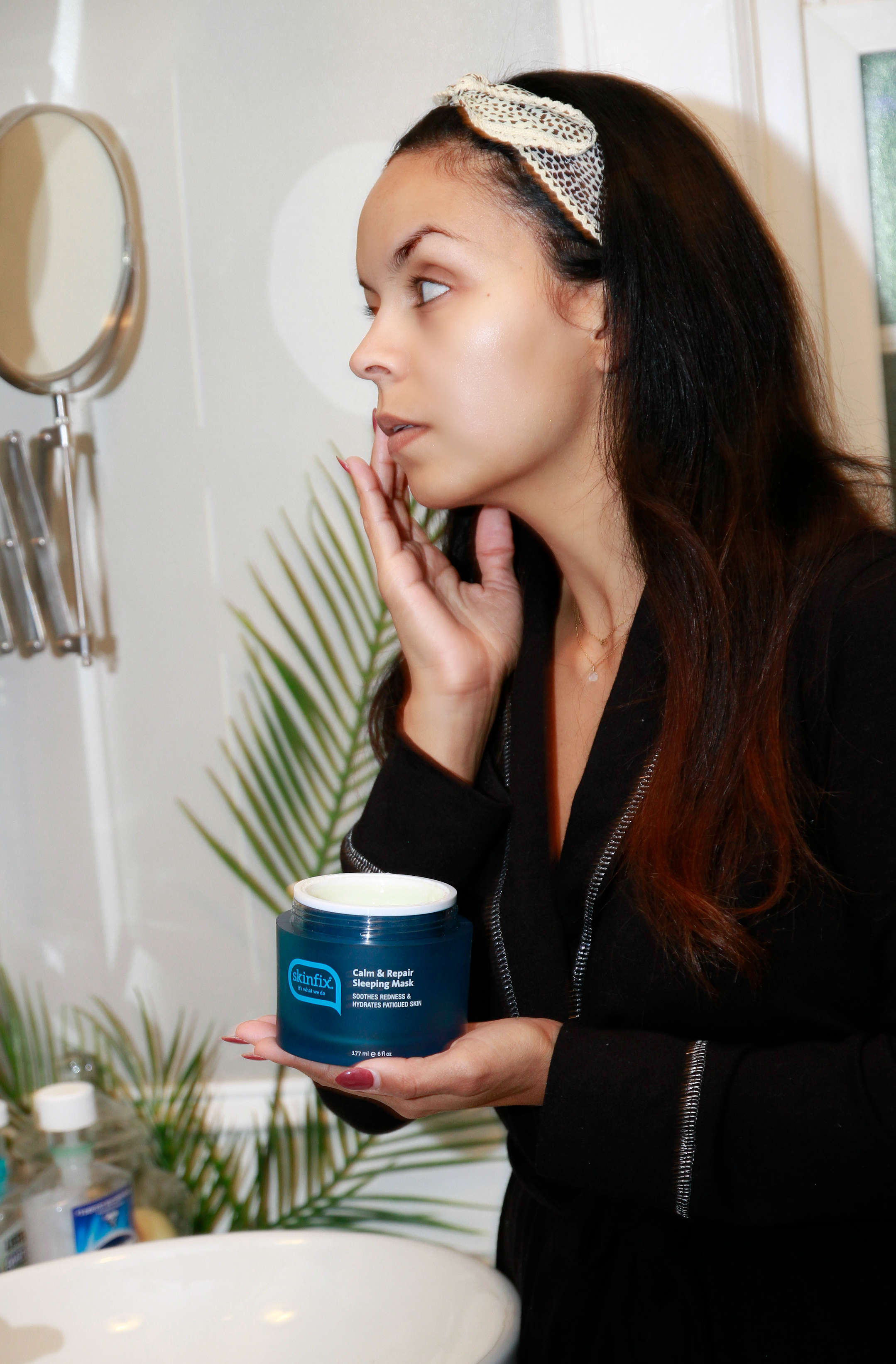 Calm & Repair Sleeping Mask Facts
Dermatologist tested & recommended
Allergy tested & pH balanced
Free of parabens, silicones, synthetic fragrance, phthalates, gluten, and dairy
Soothes redness and hydrates fatigued skin
Cruelty-free
Retails $65.00 (6 fl oz)
I would definitely recommend this sleeping mask for anyone who has redness or suffers from flare-ups most of all- I think this can help give you some relief. I also recommend it to anyone looking to hydrate and wake up with nice soft skin 🙂
Have you tried this mask yet?