Could Disney get more magical during the holidays? Yes, of course, it can! Every time we visit, there is something new and exciting. I know I've said this before but seriously, it's my happy place. A place full of magic, where creativity has no limits. And a place where I can forget about everything going on and just be a kid with… my kid.
Kicking Off the Holidays
My daughter is not only a Disney fan but a huge fan of the holiday season. The Christmas Tree Trail was just the thing for us to kick off the holidays and get into the Christmas spirit. It was late November when we recently visited but everything around us felt like the holidays. And I'm not complaining.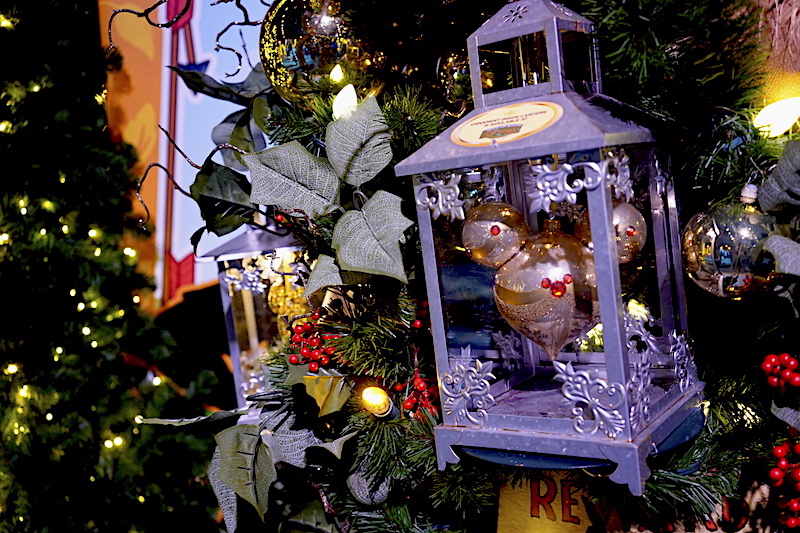 Christmas Tree Trail at Disney Springs
The Christmas Tree Trail tour begins near the play fountain outside Once Upon a Toy in the Marketplace. Once there, you'll spot a magical pathway—seriously, it will lure you in when you hear the holiday music and see the (faux) snow falling. The good kind of snow with palm trees and lovely 70-degree weather. Upon entering, you will get to experience the most beautifully decorated trees! 27 to be exact.
Alice in Wonderland
Beauty and the Beast
Cinderella
Disney Springs
Disney Villains
Dumbo
Fantasia
Frozen
Haunted Mansion
The Jungle Book
The Little Mermaid
Mary Poppins
Mickey & Minnie Mouse
The Muppets
Mulan
101 Dalmatians
Peter Pan
Pinocchio
Pluto
The Princess and the Frog
Robin Hood
Sleeping Beauty
Snow White
Star Wars
Tangled
Toy Story
Walt Disney World Theme Parks
From November 8, 2018, through January 6, 2019, discover 27 holiday trees—each inspired by a Disney character or theme. The trail is free and open to the public. You can also get a photo with Santa and shop the holiday carts, too.
We had such a great time walking through the trail and taking pictures of the beautifully decorated trees. If you're in the Disney Springs area, I highly recommend taking this little trail. It's just magical!