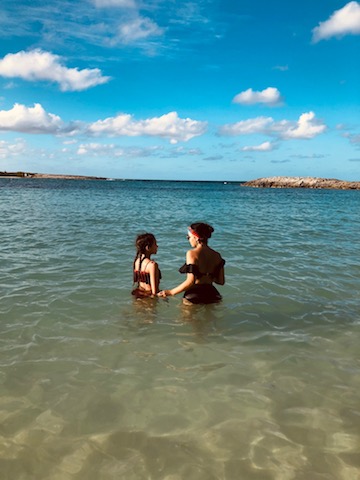 We docked in the Bahamas on Day 3 of the cruise.
From the ship, the bright blue waters were just stunning. You could see the outlet shops, restaurants, and Atlantis from the ship. My daughter's eye lit up at the sight of the famous Atlantis resort. But only having the day to spend there, we had to choose what we did with our time wisely.
Here's why the Atlantis Day Pass worked for us.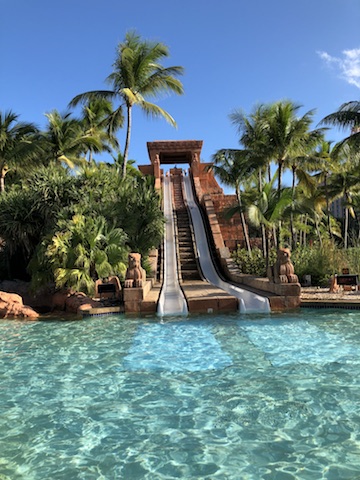 To the Atlantis Resort!
Having read some pretty bad reviews beforehand, I was a bit nervous about spending time there. I read that the vendors are aggressive (like most places), pickpocketing and harassment are out of control, too. I also read that the crime was high. When you are traveling with your family, those are not things you want to think about. But you must always be cautious wherever you go, even if it's not a dangerous place. When we got off the ship, we hopped on the shuttle that takes guests to the Atlantis resort.
FYI: The taxis are only $4 per person.
Read On: Packing Tips for a Cruise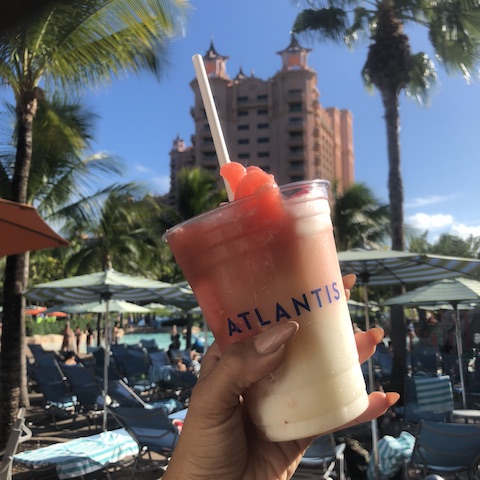 Atlantis Day Pass
We only had a day to spend at the Bahamas. When we got to the ticket booth, we just couldn't decide what we wanted to do with our time. The resort is not only beautiful but it is big and there is plenty to do. If you are on a tight budget, you can still take the shuttle there and simply walk around. We decided to get the Atlantis Day Passes (Aquaventure Value). We paid about $135 per adult and $93 per child. While it sounds a bit pricey, you do get a bang for your buck.
Read On: 5 Reasons to Take a Family Vacation in San Francisco this Spring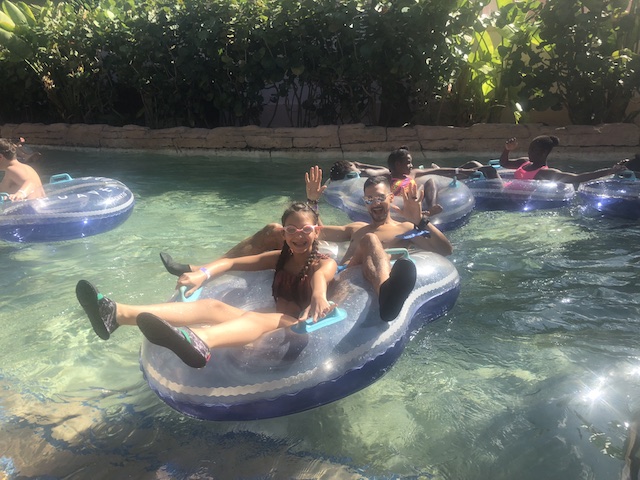 What it Includes:
Water Slides: Aquaventure boasts more than 18 thrilling water slides for kids of all ages.
River Rides: The Current & Rapids offer tubers a mile-long river journey through waves, tunnels, and rapids.
Pools: Featuring 11 pools, including three kiddie pools.
Beaches: Stroll along some of the beautiful beaches in the Bahamas and let miles of white sand and crystal-blue water beckon you.
Marine Habitats & The Dig: Access to the marine habitats featuring over 50,000 marine life; including the Dig Aquarium.
Towels & Lounge Chairs: free to use with the day pass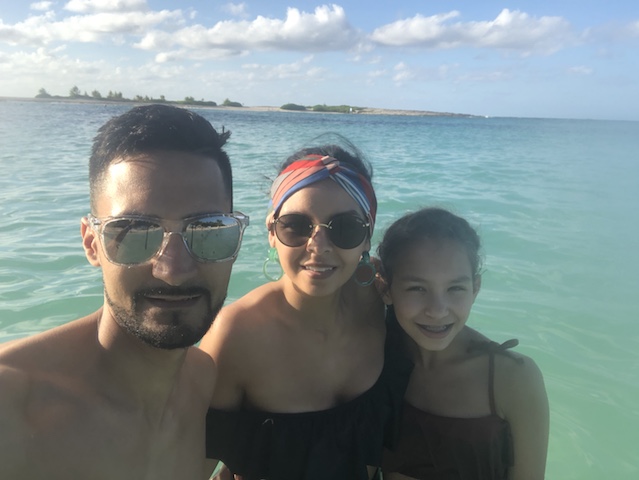 Fun Over Fear
We had so much fun in Atlantis. After we had such a great time, my worries wore off. Sometimes, you just have to focus on the fun, not the fear. I also met other parents who told me it was their fourth and fifth visit because the kids loved it so much. And my daughter swears it was her favorite part of the trip. We will surely return someday.