*The products mentioned in this post were sent to me in exchange for a review. All opinions are true and honest.
I always say the best self-care has to be preventative care. I believe in everything from vitamins to creams and treatments to help prevent things like aging or dull skin. So when Bravity reached out to tell me about their products, I was interested in learning more.
Read On: Woke Up Like This… with a Sleep Mask!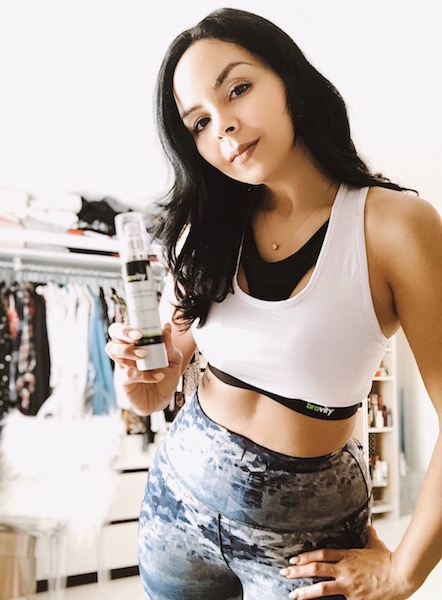 Invented by a Woman for Women
Creator of Bravity, Andrea Castañeda believes in aging with grace. The cleavage area is a delicate area that tends to wrinkle up early in life. She designed her products to help women prevent looking older than they are with cleavage wrinkles. With Bravity, Castañeda gives women a natural and safe option to prevent and diminish those bothersome lines while they workout or sleep.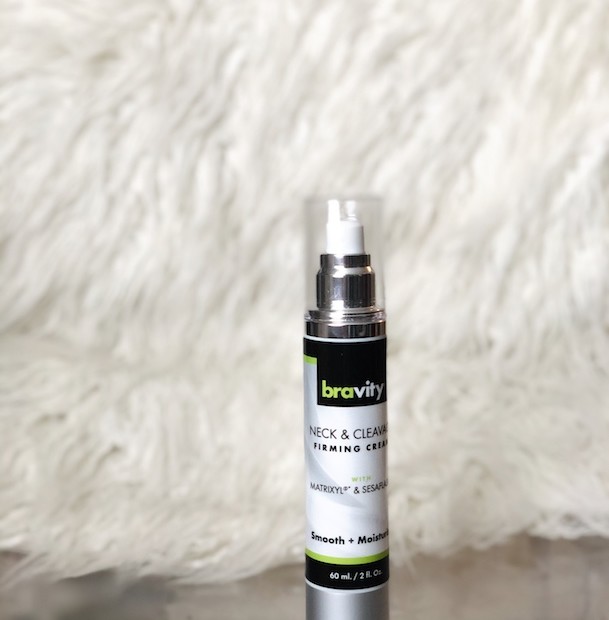 Bravity Neck & Cleavage Firming Cream
This cream is nice and light and has no harsh smells. It's easy to apply- twice a day onto clean skin in an upward motion. I don't really have any wrinkling in this area BUT I strongly believe in preventative anti-aging skincare. Also, I've only used it for about one week but I can tell you that my skin feels smoother and nicer after using the cream!
What it's meant to do:
Tighten, lift and firm skin
Smooth lines & wrinkles from within
Long-lasting hydrating effect
Provide visible lift as it helps improve elasticity
How much it costs:
Regular $46, On Sale for $36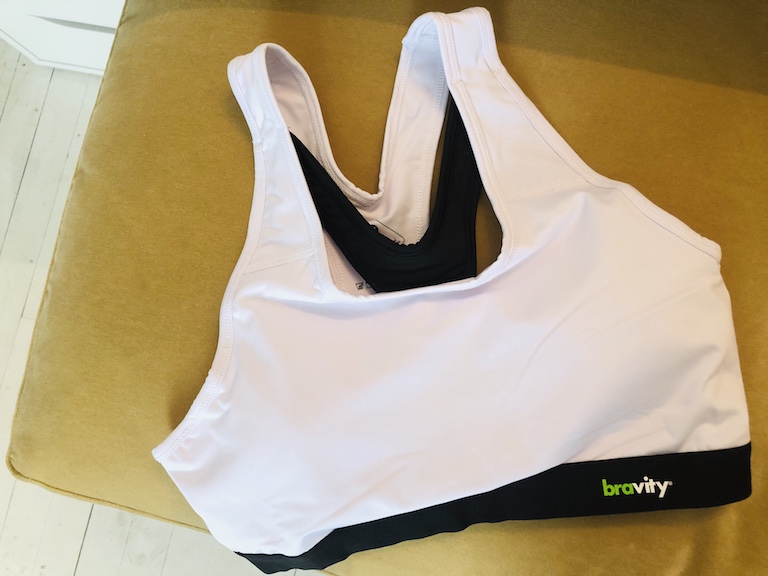 Bravisport Anti-Wrinkle Workout Bra
Ok, I really really like this sports bra! I have to say at first I wasn't sure how I felt about having something built into a sports bra that separates my "girls" but after trying it on and wearing it all day- wow! It is super comfortable and actually feels great. I also have always struggled with cleavage sweat when working out and this really helps with that. So I recommend it! It comes in 2 color options- white/black or black/white.
How much it costs:
Regular $39.99, On Sale for $28.99
Bravity Anti-Wrinkle Bra For Sleeping
For sleeping, this uniquely designed Y-shaped padded front comfortably separates your breasts. It has hook & eye adjustable straps on the front for easy access. While I'm not used to sleeping with a bra on, it's actually comfortable to sleep in. I can see myself doing this a few times a week to prevent aging of the skin. It comes in two color choices- black or nude.
How much it costs:
$33.99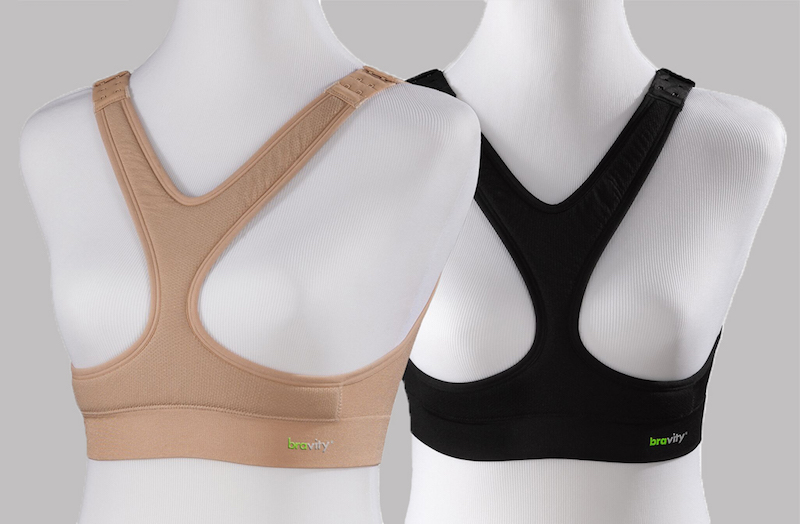 The Final Verdict: Yay to No Creases!
Overall, I really like these products. I recommend them to any woman taking preventative measures against aging in the cleavage area. I actually think it's a great idea to start as soon as possible. Many women I know have gotten injections in this area and well, that sounds kind of painful to me. So I think I may stick to this method 🙂 I hope you found my review useful and as always, if you have any questions, comment below or shoot me a DM