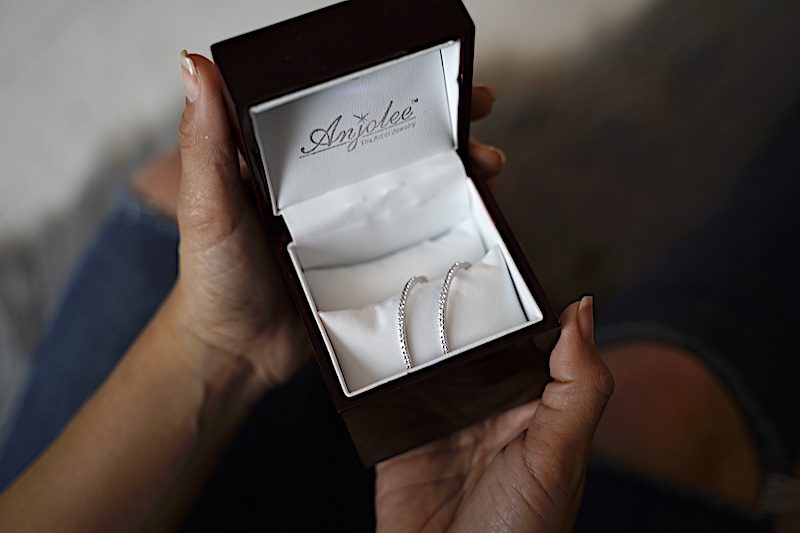 *This is a sponsored post. All opinions are my own.
The best way to sparkle and shine is with a pair of diamond hoop earrings!
I have always been a fan of hoop earrings. Could be the 90s kid in me, but I think they just give you a hint of glam and bad girl in one. And while you may be thinking you can't afford a pair of statement hoop earrings, allow me to share a secret with you: Anjolee.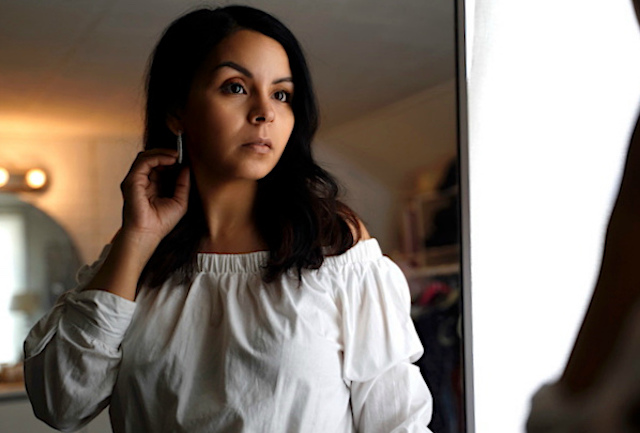 Choose a Design or Customize it
The jewelry manufacturer provides customers with the highest quality of handcrafted, customized jewelry, using fine precious metals, natural diamonds, and gemstones. Anjolee creates custom pieces that fit your style and budget. They also provide education on selecting and customizing jewelry. Learn everything from diamonds, settings, designs, buying and more. To give the brand a test drive, they gifted me with a pair of replica Inside Out Diamond Hoop Earrings. One can easily be fooled by these beauties- they are stunning.
Easy Selection Process
Anjolee's website is very user-friendly and highly informative. You get a 360-degree view of the items, up close details in high resolution, and every possible piece of information. You can also do things on the website like try on a ring with the use of your mobile phone. Anjolee makes it unnecessary to have to physically go to a store. Convenience and hassle-free. Every item comes beautifully packaged. The earrings came in a light up box inside of another larger box with padded protection. The company is also is committed to the environment and use a green manufacturing process within their eco-friendly facility.
Read On: Pretty in Pink with Ever Pretty
Single Row Inside Out Diamond Hoop Earrings
Item Description: Another dimension of sparkle is created with this inside out hoop earring style. A single row of sparkly prong set diamonds line the front side and inside. These medium-sized hoops are the perfect accessory for any occasion. Available in five different sizes ranging from .82 carat to 2.07 carats! A great gift for the women in your life, these earrings can be custom made according to your choice in metal type and diamond quality. This diamond earring style is available in small and large sizes also.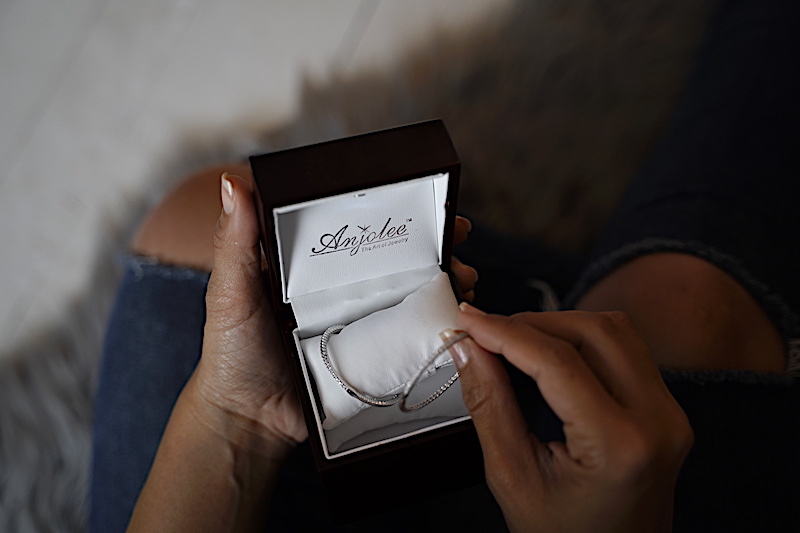 High Quality and Design
Overall, I found the quality and design of these earrings to be excellent. They are well made with beautiful detail. And though mine are a replica pair, they are still quite beautiful and perfect for travel or any occasion. Have you tried Anjolee yet?