There are only a few days until Valentine's Day so I simply had to take the opportunity to share some style posts for the occasion. It's been cold this month so I'm opting for a red statement coat (instead of a dress I'd freeze in). For this look, I surely kept the weather in mind. I paired a red statement walker with ripped blue jeans and a romantic ruffled blouse. I had some fun with the accessories like the fishnet socks and retro white shoes with a wooden block heel.
More Reading: My Scary Valentine Set Up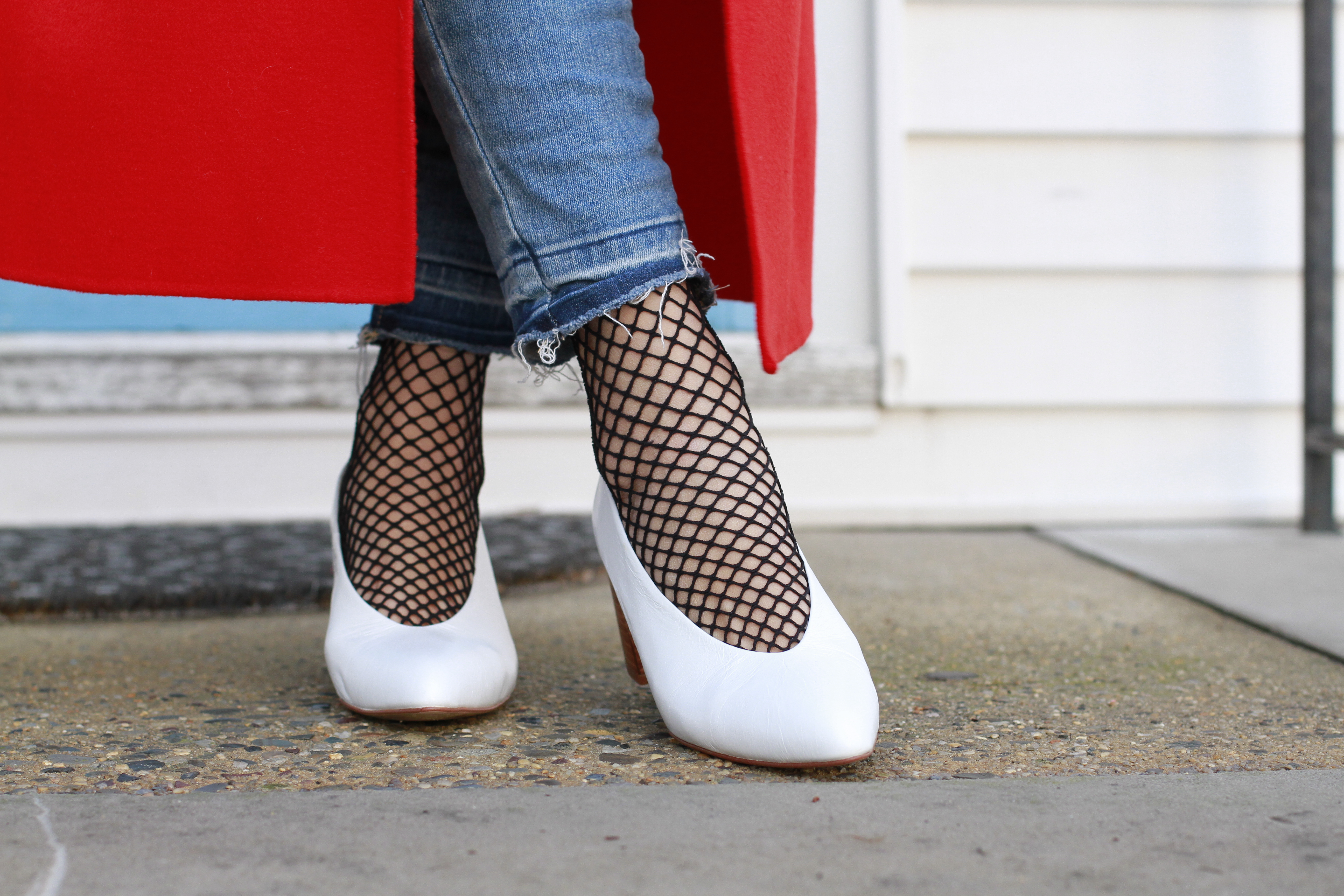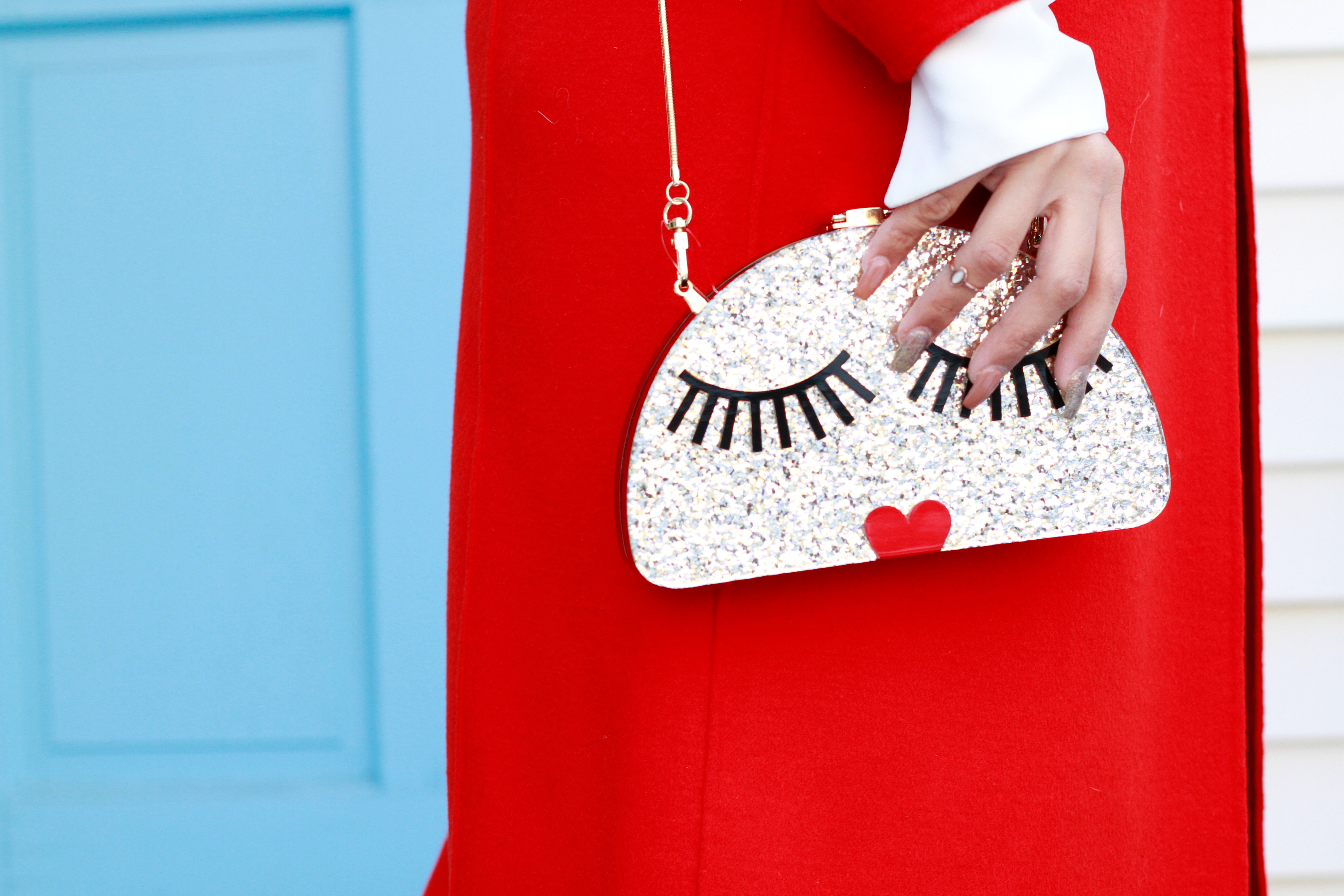 Perfect pairings for a Valentine's Day look
I couldn't pair a more perfect bag than this one by Milly. It's sparkly, fun, and reversible! The other side has another cute emoji face. This is a great bag that can pair with many looks. Dress it up or down, it just works.
And what look is complete on this blog without an awesome pair of sunnies. These round mirrored sunglasses complement this look. They're a rose gold color with gold frames.
You can find all of these fun pieces (like the coat, sunnies, bag, and phone case) at Bloomingdale's at the Short Hills Mall located in Short Hills, New Jersey.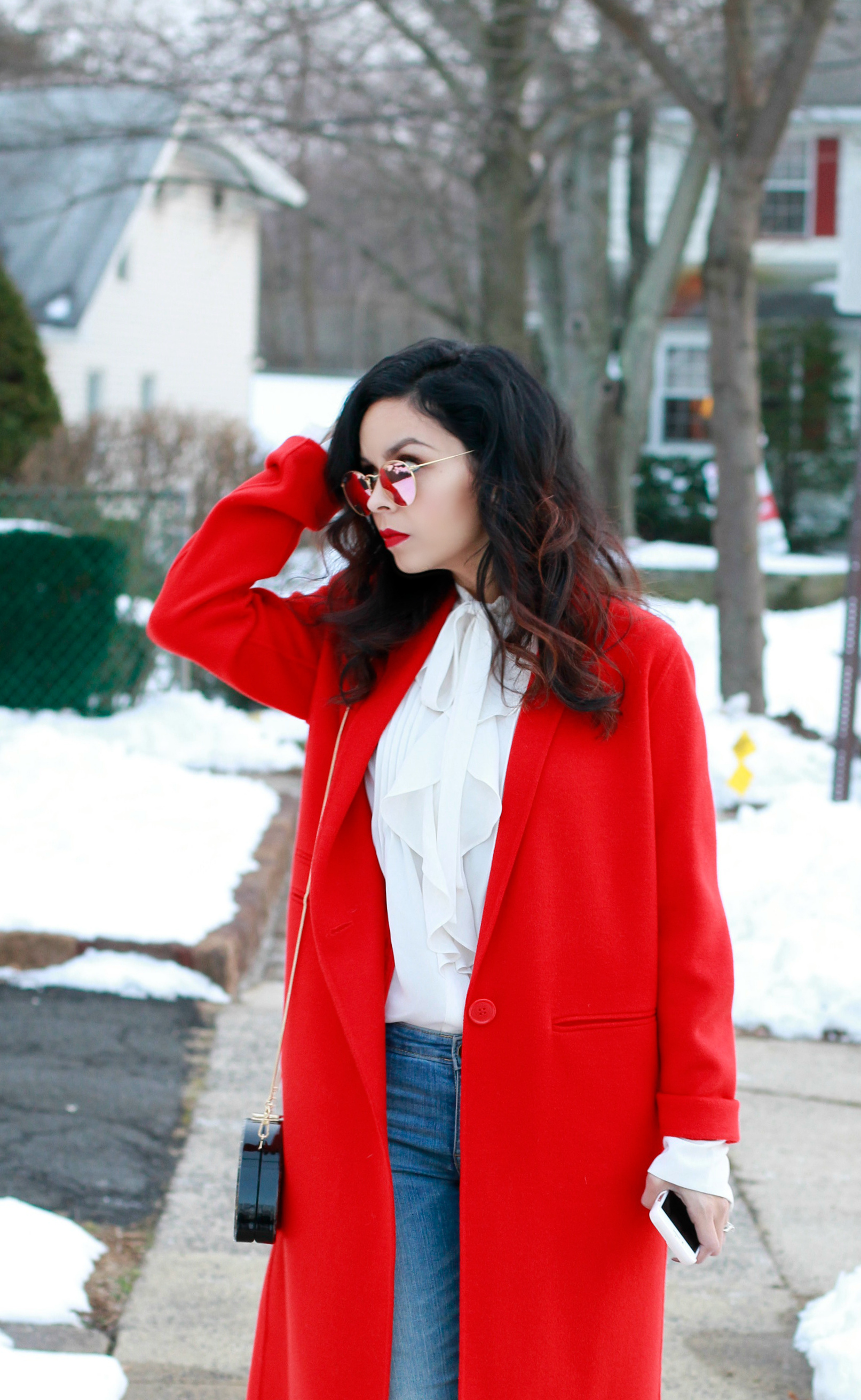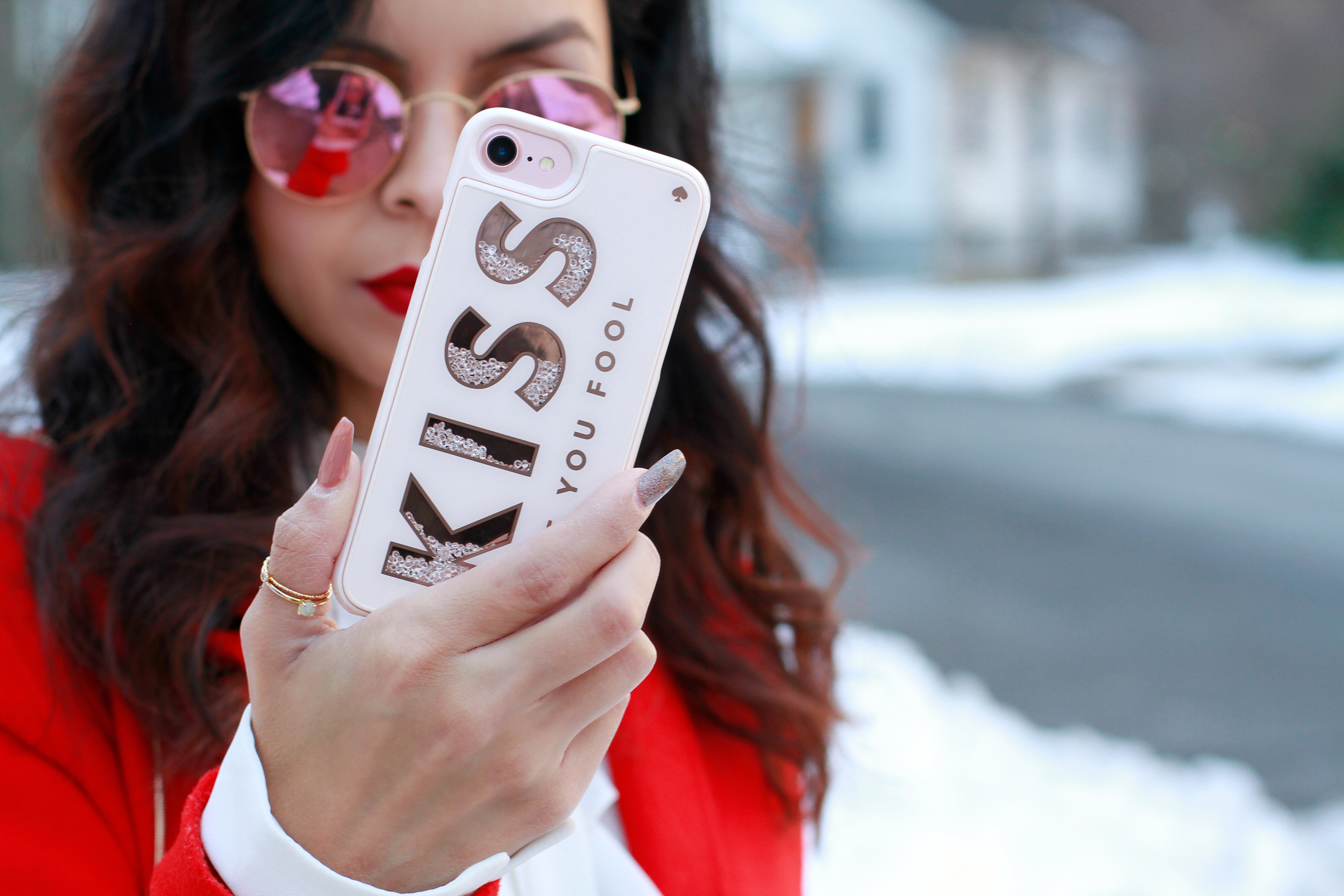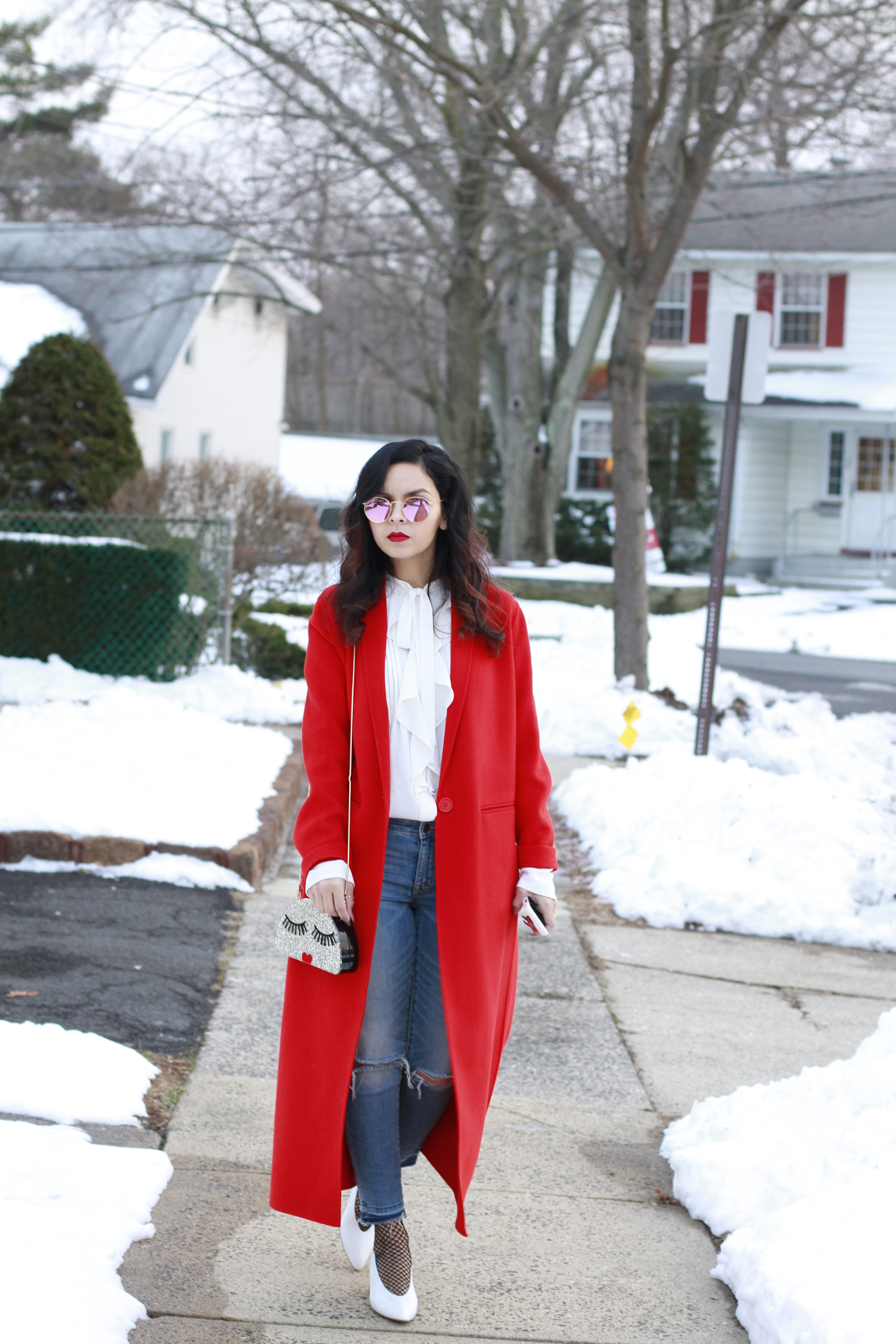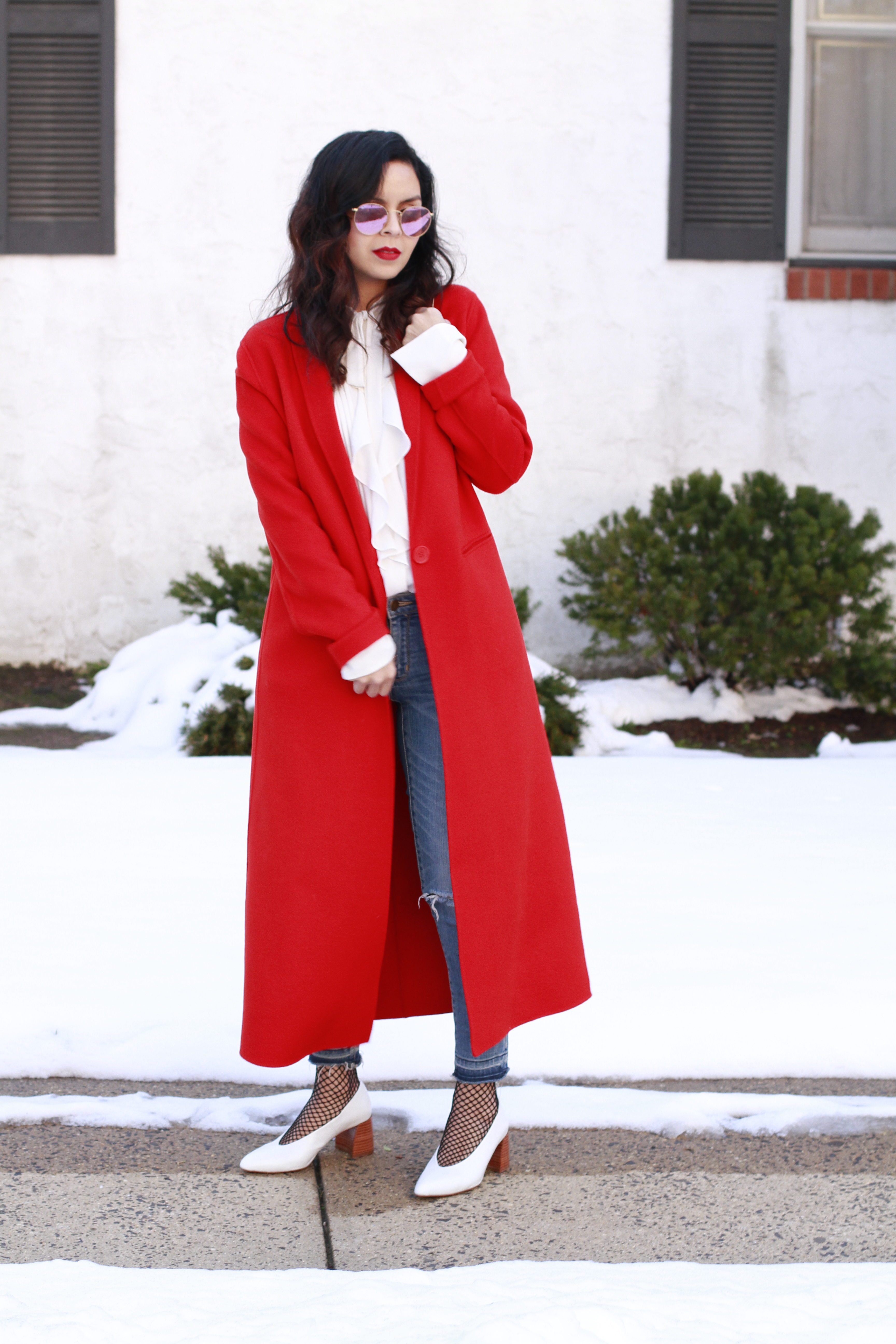 A red statement coat is a must in a fashionista's wardrobe.
This look is perfect for brunch with the girls, a day trip into the city, or even happy hour. It's edgy, chic, and stylish.
It may still be cold but with a look like this one- well, you can cash me outside 😉